---
When I relaunched Robert Lehmann's book Surviving the Corporate Culture, it ranked in the #3,000 range in the entire Kindle Store and was #1 in at least 3 categories.
"Ashley goes above and beyond expectations with each new project. She is the very best at what she does and I can't thank her enough for the success of my Amazon bestseller "Surviving The Corporate Culture.'"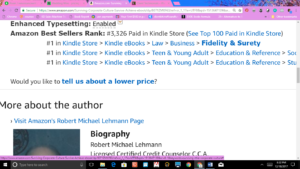 —
We launched Fred Herbert's book and it ranked #9 in the entire Kindle Free Store. It got over 12,400 downloads in two and a half days and became a bestseller only a few hours after its launch.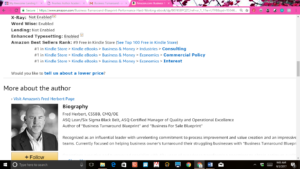 —
We got my client Jamal's book to bestseller status before we even launched it! It then went on to rank #9 in the ENTIRE Free Kindle Store with over 11,000 free downloads in 2 days during its launch.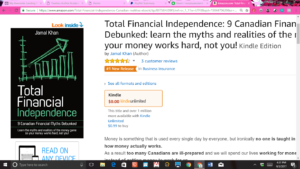 —
"Ashley was a gem of a find for me! As a newbie in the publishing world, she created for me a package that fit my needs, as well as assisted me in gently learning the publishing process. I appreciate her effective communication, kindness, and support of not only my book, but my writing journey as a whole. Ashley is encouraging and helpful, and skillfully able to set your feet onto the path of becoming an author!"
-Cara Iris Miller, author of The Humble Life Journal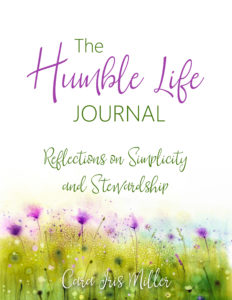 The Humble Life Journal became a bestseller after its launch.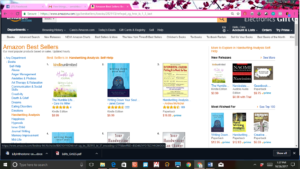 https://www.amazon.com/Humble-Life-Journal-Reflections-Stewardship-ebook/dp/B07642DBH7
—
After only a few days of us publishing Peter Thomas' book, Colors of Love: The Adventures of Billy Bee was ranking #71,000 and was a #1 bestseller in at least 3 categories. We hadn't even launched or marketed it yet!
It went on to reach #8 in the ENTIRE Free Kindle Store during its launch with over 9,400 downloads in a day and a half during its launch.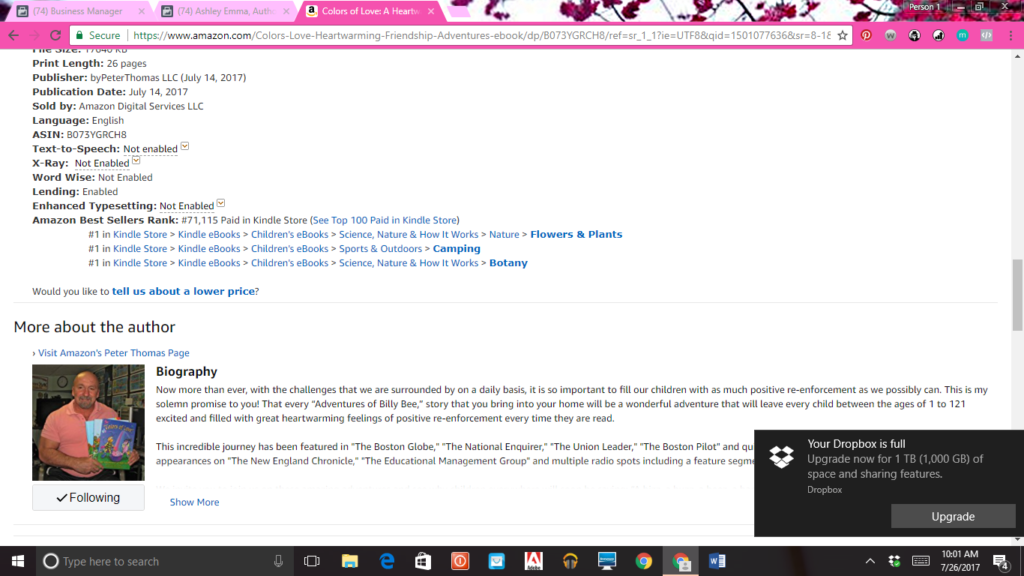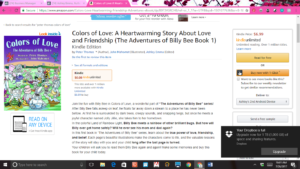 ——
"I am the one reading your fantastic book "Fearless Author."  It is sooo informative and easy to follow.  I wanted us to self-publish her first book, but she wanted it professionally done to make her mark.  She is behind me 100% to self-publish it. We watched your Webinar yesterday and Joan was very impressed and wants to read your book. I have this book loaded on her computer in Kindle, it will be her next read." -from an email from subscribers Joan and Glenn
——
Using the same strategies I use for my clients' books, my book Undercover Amish ranked #15 in the ENTIRE free Kindle store with almost 7,000 free downloads in one day! It also helped me rank #66-#76 in the Top 100 Religion and Spirituality Authors on all of Amazon.
This novel has been a bestseller since September 2016.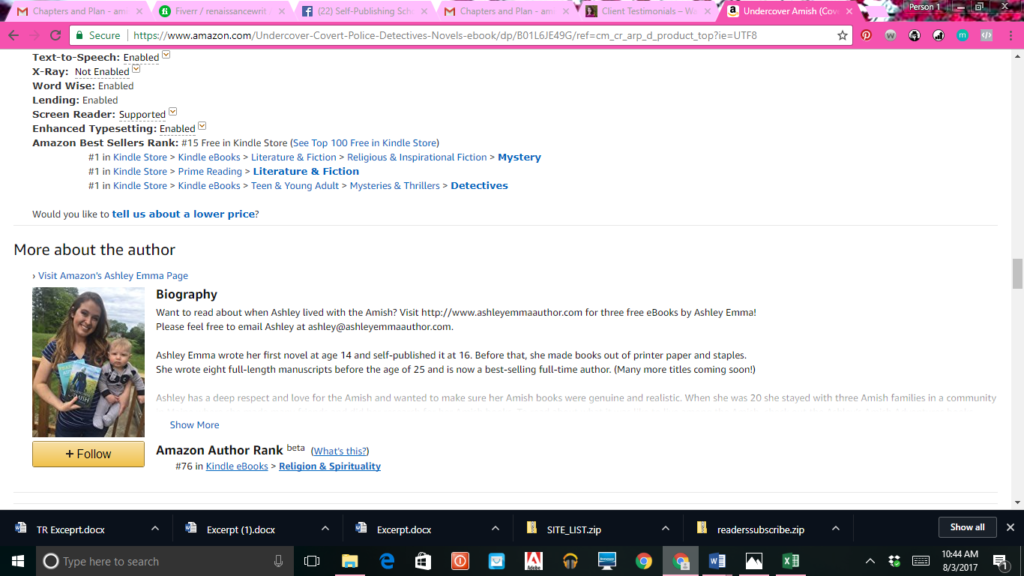 ——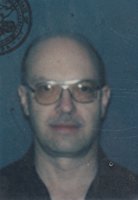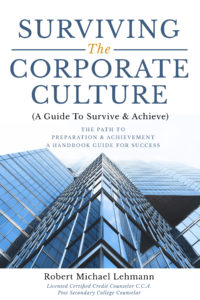 "It is rare that one finds a combination of talent, kindness, and professionalism which Ashley Emma demonstrates in her work with each client. She is a perfectionist with every project and I credit her with the success of my book. You won't find a better service than Fearless Publishing House!"
-Robert Lehmann
Author of Surviving the Corporate Culture
https://www.amazon.com/Surviving-Corporate-Culture-Survive-Achieve-ebook/dp/B071ZMXF63
——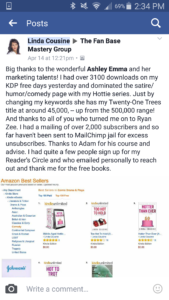 "Big thanks to the wonderful Ashley Emma and her marketing talents! I had over 3,100 downloads on my KDP free days yesterday and dominated the satire/humor/comedy page with my Hottie series. Just by changing the keywords she has my Twenty-One Trees title ranking at around 45,000–up from the 500,000 range! And thank to all of you who turned me on to Ryan Zee. I had a mailing list of over 2,000 subscribers and so far haven't been sent to Mailchimp jail for excess unsubscribers. Thanks to Adam for his course and advice. I had quite a few people sign up for my Reader's Circle and who emailed personally to read out and thank me for the free books."
https://www.amazon.com/Linda-Cousine/e/B009KERWWG/ref=sr_tc_2_0?qid=1498576900&sr=8-2-ent
https://www.amazon.com/Dead-Again-Dark-Dreams-Book-ebook/dp/B01LX8SQR2
-Linda Cousine/Linda Rey, Author of the Middle Aged Hottie Series, Twenty-One Trees, and Dead Again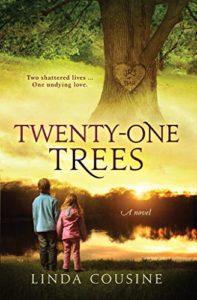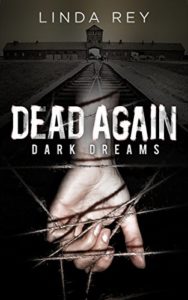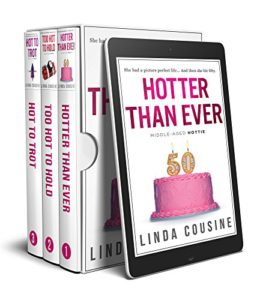 ——
"Ashley is great. She's quick, friendly and very professional. She caught mistakes that I and so many others missed. Now I can publish a better book for my readers and feel confident they will enjoy it. I'd definitely work with Ashley again."
Michael Wilkinson, author of A Father's Guide to Raising Daughters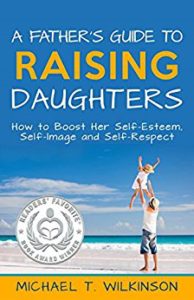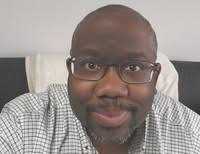 ——
"I would highly recommend Ashley Emma. She's professional, accurate, and goes the extra mile for her clients. Enjoyable to work with. Would absolutely use her again."
Mary Stewart Malone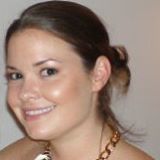 Founder and CEO of ChalkTalks Transcription Service
——
"Ashley is professional, excellent and engaged with the work she edits. I had the pleasure of Ashley editing the first 10 pages of my novel and from the larger editing points to the minor ones, her suggestions have really helped sharpen my work. I would recommend her in a heartbeat and look forward to working with her again."
Mira Aych, writer
——
"It's a weird feeling to send sections of your manuscript to a total stranger. I really didn't know what to expect from Ashley Emma. However, I wasn't disappointed. Ashley is a grammar wizard, picking out the pesky oversights of my own proofreading and suggesting syntax changes for those sentences that just didn't quite read right before. That alone, is worth the price of admission.
"Ashley's professionalism, quick response time, and diligence really make her services worthwhile. She sets a fair expectation for turnaround time and sticks to it, which is always appreciated. She is very quick to respond to follow-up questions that I had about the edit. Her feedback on the actual content of the writing strikes the perfect balance of incisiveness without being intrusive. Her commentary is thoughtful, which makes me believe that she put in a generous effort to help me as a writer, instead of just trying to hammer out a breezy edit. The format of her edit is also extremely clear and easy to follow. I was surprised that I didn't have to decipher lengthy "track changes" which was a total plus. If you have a completed manuscript and seek a professional edit but don't know where to start, I'd highly recommend Ashley Emma's services. I look forward to working with her again."
Mo Amir, writer
——
"Despite her very busy week, Ashley Emma made time to proofread my work. She gave me edits regarding my work as a whole, such as areas that were enticing, weren't, and also areas that she was initially confused in—and she also did line edits! She is considerate and passionate, and my story is now greatly improved. Highly recommend!"
-Megan Moutsatsos, writer
——
"Ashley Emma is a great editor. She not only found mistakes, she made suggestions.  She was easy to work with and she worked quickly."
http://www.amazon.com/Parenting-End-Mind-Practical-Principles/dp/1523949732
Thank You,
-Jayna Coppedge, Author of Parenting with The End in Mind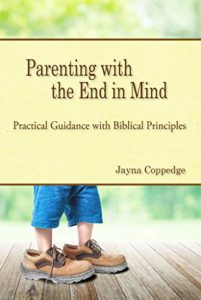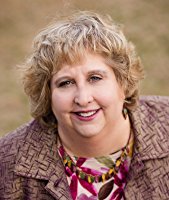 ——
"Obtaining Ashley Emma for editing purposes was one of the best decisions I have ever made. Her professionalism was to be expected. However, her expertise encompasses a wide range of dynamics related to publishing.
With Ashley, I get more than just an editor. She is trustworthy, reliable and extremely knowledgeable. Characteristics that make my job easier while propelling my publications to the next level at the same time.
The fact that Ashley is very responsive to my requests and questions gives me a sense of empowerment when I enter new spaces. Knowing she's there makes me a credible force throughout the writing scene."
Myron "Brain" Norman, author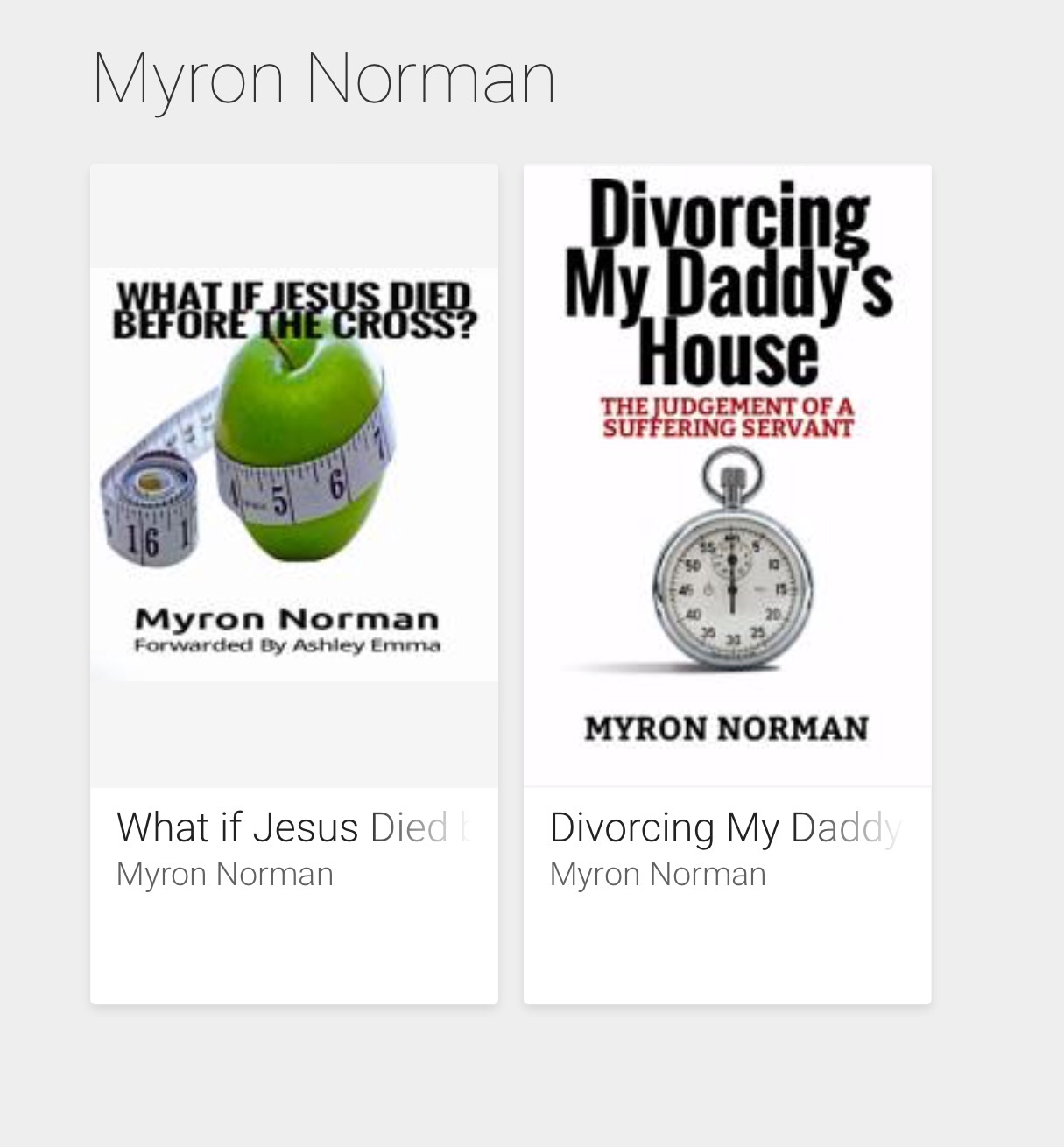 ——
"I honestly enjoyed working with Ashley! She was a blessing not only to work with, but for my MS! I'm so glad I found her and I will be using her again in the future. Her quirky sense of humor, mixed with her overall great editing skills make for a wonderful partner. I had mixed emotions about hiring an editor for my first MS, but I haven't regretted the decision since Ashley came on board! It's nice to have someone who can read and understand your story and help you by correcting things you've overlooked while also helping you to understand your mistakes. It's been a wonderful experience. Thank you, Ashley!"
Stormy Acuna, author of Ancient Blood

——
"I could tell that Ashley really put her heart into editing my work. She gives you wonderful feedback throughout your work. Also really takes the time to change the simplest things. She's such a kind person to work with and meets your needs. You are missing out if you don't use her and get to know her. She'll get done what needs to get done in a timely manner! I will definitely be coming back to her. Thank you so much, Ashley!"
Brittany Nidds, writer
christianebooks4you.org
——
"I had the pleasure of having Ashley Emma edit the first 10 pages of an early draft for my fantasy novel. Turn around time was lightning fast and the suggestions concise. I am not a fan of editors sending back content changes with an already revised version, and unless asked, Ashley Emma makes her notes in the margins and allows the author to decide how to handle changes. I will certainly be utilizing her expertise for my projects in the future."
Laura Pappas, writer
——
"I enjoyed working with Ashley. I had worked with several beta readers previously but I am always willing to take all the help I can get. Ashley was great at giving definitive advice on grammar where I needed it. Her edits were concise and not judgemental. I would recommend her to anyone who needs a fresh prospective on their MS."
Heidi L., writer
——
"I am telling you now guys, Ashley knows how to edit. She worked on the first pages of my manuscript and really left it polished and clear. Even the simplest tweaks really brought out the better aspects of my book all thanks to her! And she will do the same for you. With sharp insights and a knack for the craft, Ashley is one of the best you can get out there. Don't hesitate a second longer and let her make your work the best version of itself possible!"
Jonathan Martinez, writer
——
"Ashley edited the first chapter of my book and she was professional, kind, fast, and did much more than point out mistakes in my spelling and grammar. Her insights on how to improve the beginning and make it more entertaining have proven invaluable. I definitely recommend her."
Raymond Cain, author of Seahaven.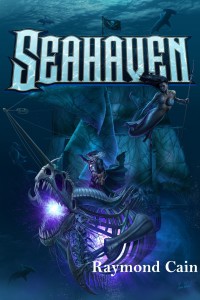 ——
"I am happy to have encountered Ashley. She is professional, kind, and obviously passionate about her craft. She edited my work in a timely fashion and was able to highlight some of the slight errors that I didn't notice. I give her two thumbs up and would definitely recommend her service."
Jane Igharo, writer
——
"Writing a book, especially one's first book, is a deeply personal and uncertain process. You might think, "I think it's a good book. Maybe no one else will like it!" Or, "Is my writing clear, understandable and compelling to anyone but me?" Or, "I need another pair of editorial eyes to catch any and all mistakes I make; I don't want to look like an amateur." The doubts and concerns go on and on. I feel especially fortunate to have found Ashley Emma to edit my book. Not only is she an editor, she is also an author and that gives her an important prospective and empathy for the author.  Her keen eye for detail, grammar and the like (my nemesis) was invaluable, however her enthusiasm for my work and the time she took to understand and delve into the essence of it was a unexpected gift. I recommend her without reservation."
Leslie K. Malin, LCSW, Author of Cracked Open: Reflections on the Transformative Power of Failure, Fear and Doubt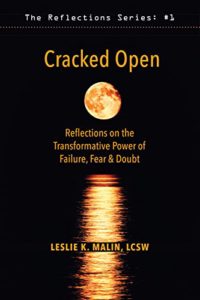 ——
"Ashley edited the first two chapters of my children's fiction novel. She did a great editing job for me and the turn around time was lightning fast. Her edits are done with iAnnotate, so they are very clear and understandable. It makes it quick and easy to revise your manuscript! I have no reservations in recommending Ashley if you have a book or manuscript you would like edited."
Wendy Pearson, writer and moderator for The Write Practice 
——
"Just a quick word of thanks to Ashley. She took an early draft for a story I was submitting to a contest, and pointed out several areas that needed correcting. The edits I then made drew good comments from the workshop group I was using.
Thanks, Ashley."
Gary Little, writer
——
"I have had my writing edited by Ashley Emma and she did an outstanding job. Her turnaround is very timely and the quality of her editing is excellent."
Thomas R. Heaven, writer
——
"I met Ashley on a facebook page for Christian authors. We went to the messaging board as I had some questions as I am new to this. She was so lovely and abundant with information, and didn't hold back as I had many questions. She offered to edit my book at that time. It wasn't ready, but when it was, I was in a bit of a rush. She was able to accommodate me within a few days and did a wonderful job. Her app for adding notes was incredible. And she didn't leave me hanging, but answered my many questions. Which helped me to learn more for next time.
I recommend Ashley in the field of editing, without hesitation. She was professional yet personable. I am working on my second book, and my husband is working on his first. I look forward to using her services again."
Emily L. Pittsford
Author of A Most Incredible Witness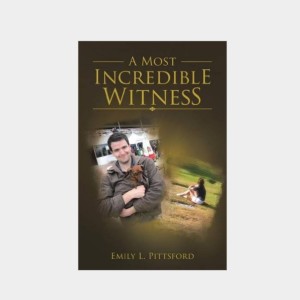 ---
"This is one of the best suspense books I have ever read.  I loved the twists and turns. It kept me guessing until the end.  Loved it and the happy ending." -from an email from a subscriber referring to Undercover Amish
——
From an email from my client: "Good morning, Ashley. Just wanted to send you a quick thank you on the annotation you sent. Thank you for proofreading. You were able to catch things that I obviously didn't see. That's why I need a proofreader. 🙂 So thank you. I will be sending you more work soon. 🙂 Thanks again."
Irene, Court Reporter
——
Have questions about your own book and publishing journey?