Scroll to the bottom for sample chapters!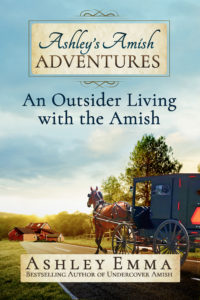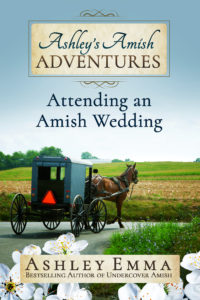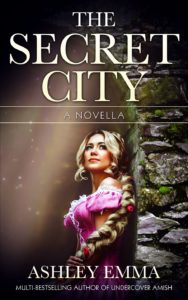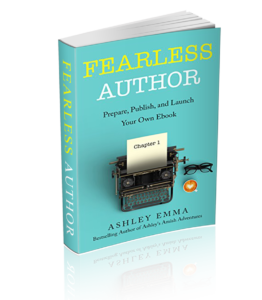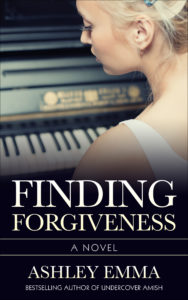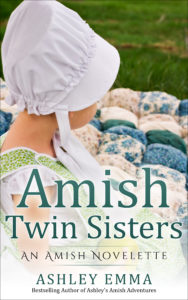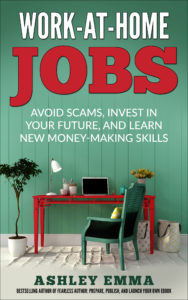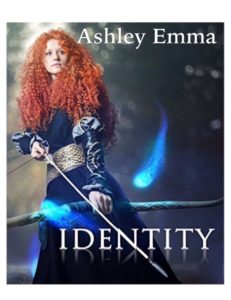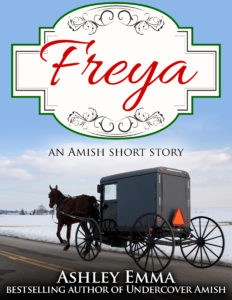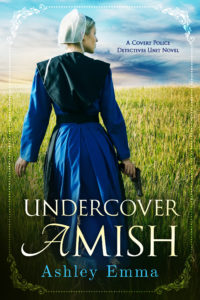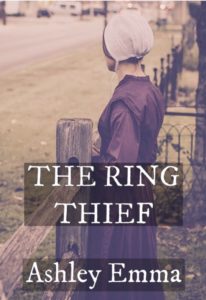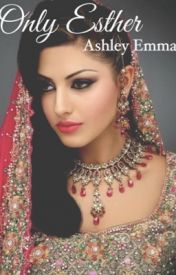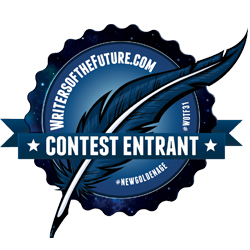 For Amish Under Fire: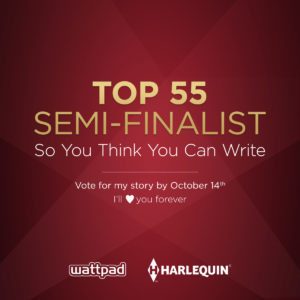 FEARLESS AUTHOR: PREPARE, PUBLISH, AND LAUNCH YOUR OWN EBOOK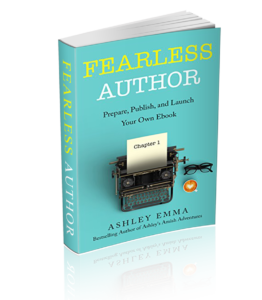 "…The list of places to promote your book along with the step-by-step publishing and marketing checklist is well worth the cost of this eBook."
—Nicole Cruz, www.nicolecruzproofreader.com
Have you always dreamed of becoming an author?
You no longer have to wait for permission from an agent or a publishing house to become a successful published author. With the right tools, mindset, and skills, you can do it on your own!
Did you know you can sell more books self-publishing than if you were published by a traditional publishing house and keep a much higher percentage of your royalties?
With self-publishing, you can publish as many books you want, as fast as you want, and the way you want to.
The traditional publishing process can take years. You can start making money from self-publishing in as little as a few months.
I will show you how I launched my own bestselling books.
When you use the Book Launch and Marketing Checklist included in this book, you won't even have to take notes unless you want to. The checklist will summarize the steps you need to take and will tell you in what order you need to take them.
In Fearless Author: Prepare, Publish, and Launch Your Own Ebook, you will learn how to do several basic but necessary skills, including how to:
-Build your email list on autopilot by giving away "freebies"
-Use beta readers to improve your book
-Get reviews
-Get editorial reviews
-Launch your eBook (what days to launch on, what eBook sites to market your book on, etc.)
-Market your book consistently longterm by using free promotions
-Use permafree books to build your fan base
-Deal with negative reviews
You will also learn:
-Why you need an email list
-How to make it easy and fun for your beta readers
-Why you should give away your book(s) for free to your email list
-How to use KDP free promotions
-How to use free eBook groups on Facebook
-How to build continue to build your email list, drive readers to your other eBooks, get readers to "like" your Facebook page, and get reviews from readers all on autopilot through your eBook(s).
-Plus so much more!
Bonus Material Includes:
-The questionnaire I send to my beta readers to gain feedback on my manuscripts that you can tweak and use
-The experts I hire for editing and cover design
-The Book Launch and Marketing Checklist that summarizes the content of the book so you don't have to take notes
-The Permafree Book Checklist
-A list of links to various helpful resources used throughout the book
-PLUS a list of free eBook sites you can market your eBook on!
Buy it on Amazon by clicking here: https://www.amazon.com/Fearless-Author-step-step-self-publishing-ebook/dp/B06XJGRRT1/ref=sr_1_1?ie=UTF8&qid=1496868961&sr=8-1&keywords=fearless+author
Sequel to Amish Under Fire and Undercover Amish coming soon: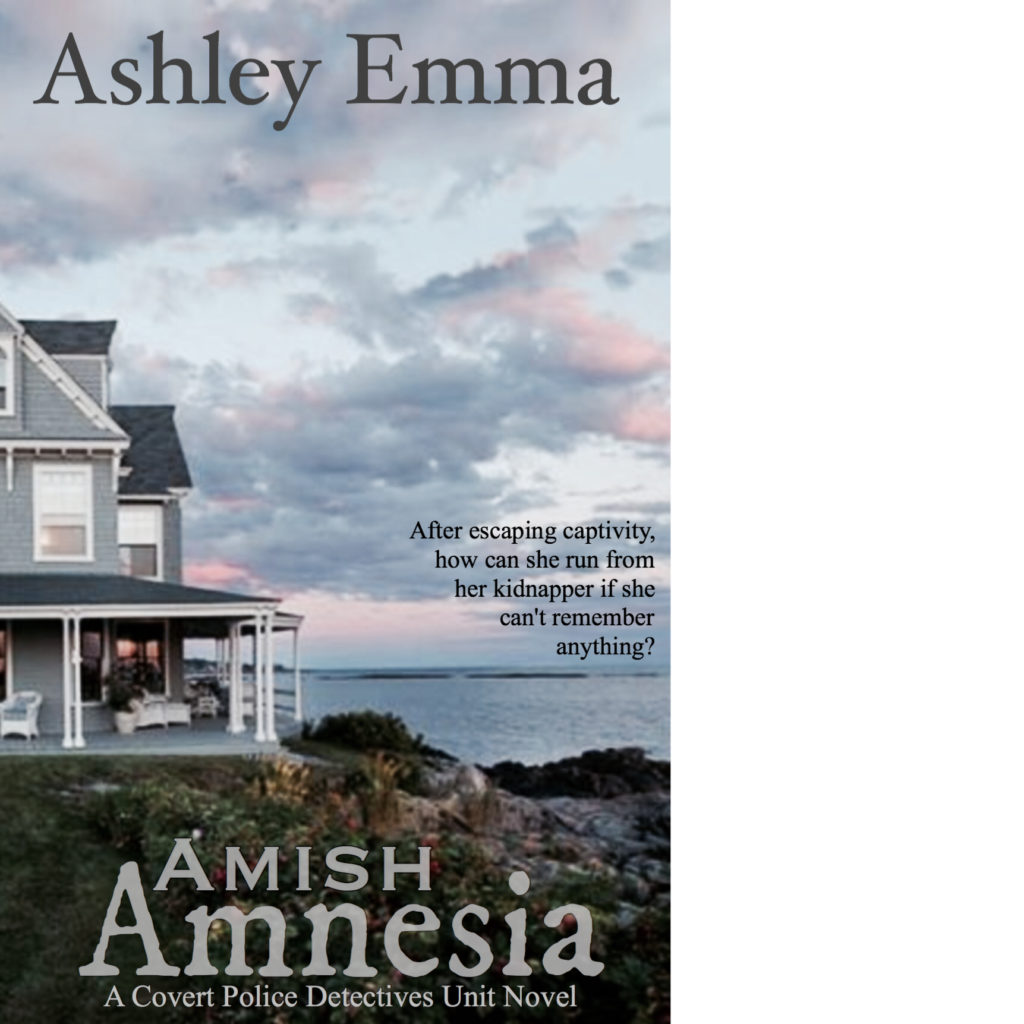 When Maria Mast's ex-boyfriend is arrested for trying to kill her and for being involved in human trafficking, she thinks she's finally safe. That she can finally stop running.
But the danger has only begun, because someone from the sex trafficking ring wants her dead, thinking she has information on them told to her by her ex.
Agent Derek Turner from Covert Police Detectives Unit in Portland, Maine, is assigned to be her bodyguard. He goes home with her and her son to the Amish community where she was raised in Unity, Maine. Putting away her stalker is the most important thing to him, since that very same sex trafficking ring killed his wife for revenge two years ago.
Though he is captivated by Maria's long hair, shyness and secretive dark eyes, he vows not to let things become personal. But when he shields her body with his own as bullets zip past them, watches her tenderly care for her young son, and learns more about her horrific past, his resolve to not fall in love with her crumbles through his fingers like farm soil.
LEGIT WORK AT HOME JOBS – coming soon or get it free when you subscribe to my email newsletter by scrolling down to the bottom of this page.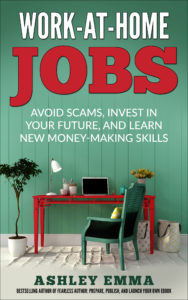 Buy it on amazon: http://www.amazon.com/Legit-Work-Home-Jobs-Experiences-ebook/dp/B017S081EQ/ref=sr_1_2?ie=UTF8&qid=1448049041&sr=8-2&keywords=legit+work+at+home+jobs
Get it free when you subscribe to my newsletter!
This short eBooks documents all the work at home jobs I have tried, even the ones that failed. I will give you my honest opinion on different online jobs and tell you of the scams I have come across. In the end, I'll tell you how I make money from home now and about the online courses I am taking to start my second home business.
AMISH UNDER FIRE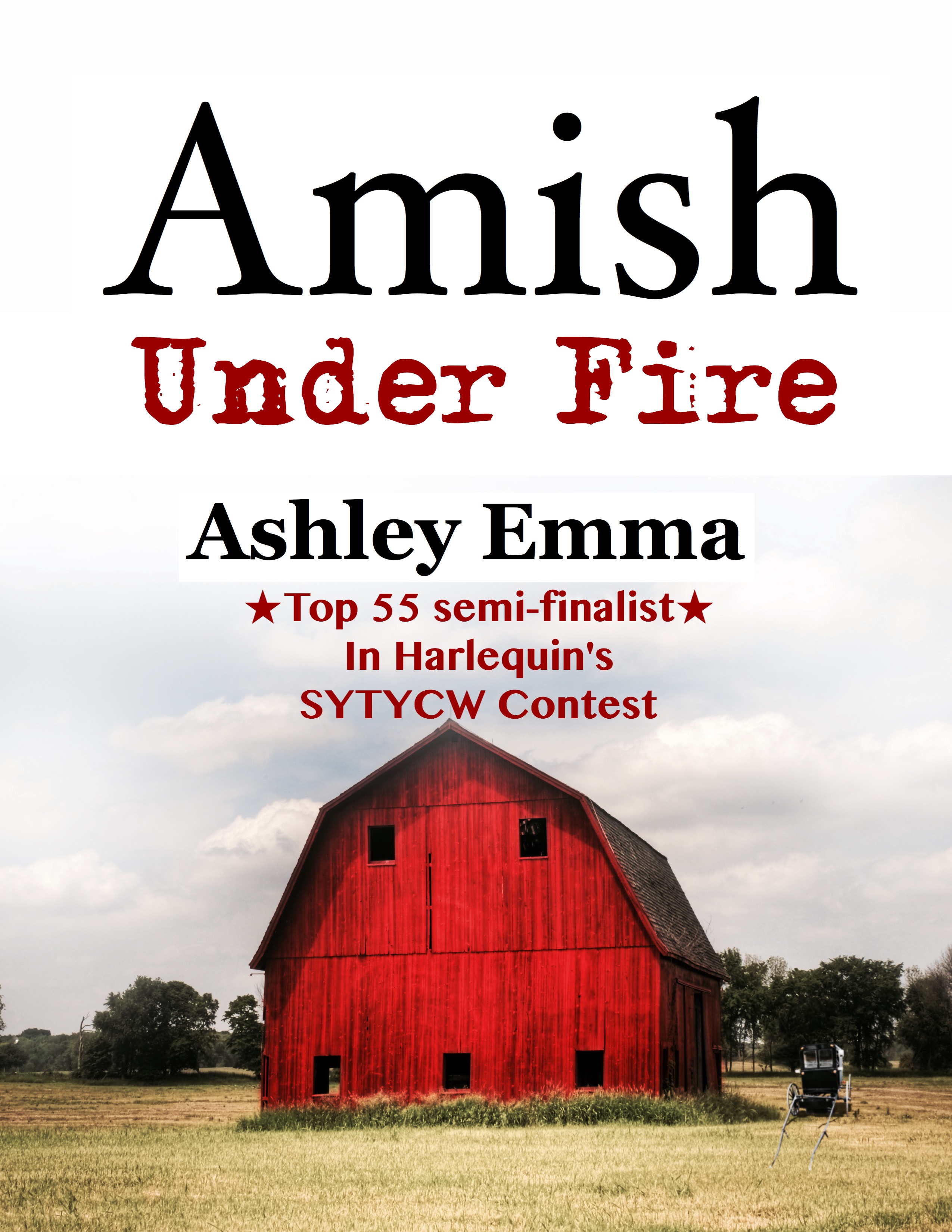 Semifinalist in the SYTYCW contest
read for FREE on Wattpad!
https://www.wattpad.com/story/47733725-amish-under-fire-sytycw15-loveinspiredsuspense
When Maria Mast's ex-boyfriend is arrested for trying to kill her and for being involved in human trafficking, she thinks she's finally safe. That she can finally stop running.
But the danger has only begun, because someone from the sex trafficking ring wants her dead, thinking she has information on them told to her by her ex.
Agent Derek Turner from Covert Police Detectives Unit in Portland, Maine, is assigned to be her bodyguard. He goes home with her and her son to the Amish community where she was raised in Unity, Maine. Putting away her stalker is the most important thing to him, since that very same sex trafficking ring killed his wife for revenge two years ago.
Though he is captivated by Maria's long hair, shyness and secretive dark eyes, he vows not to let things become personal. But when he shields her body with his own as bullets zip past them, watches her tenderly care for her young son, and learns more about her horrific past, his resolve to not fall in love with her crumbles through his fingers like farm soil.
UNDERCOVER AMISH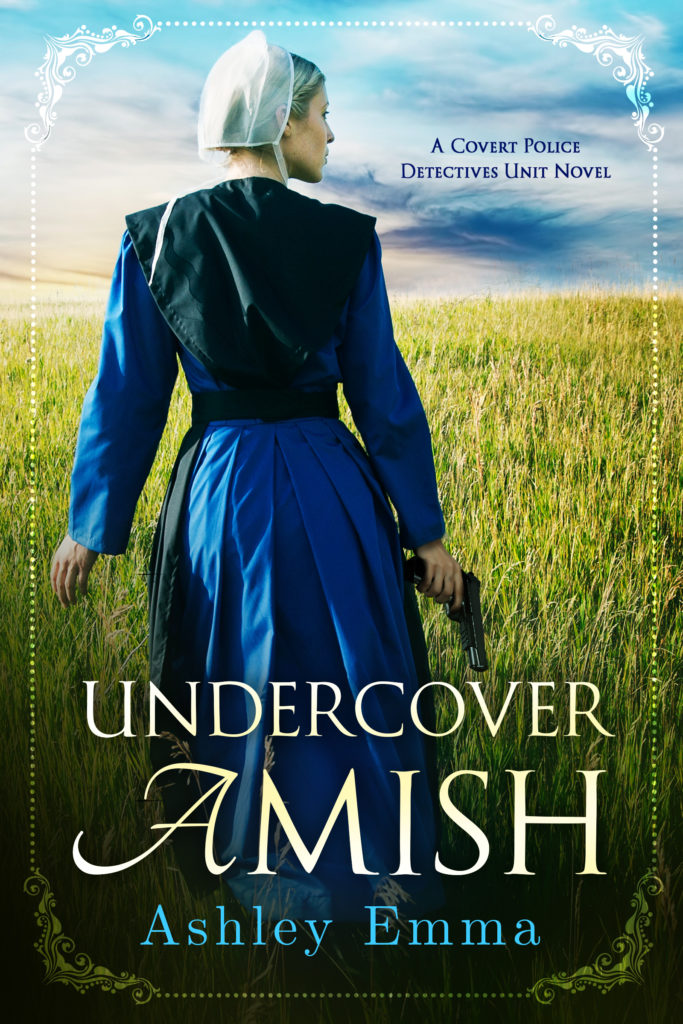 Finalist in the Strut Your Stuff Contest. Now an Amazon #1 Bestseller!!
Buy it here!!
Police Detective Olivia Mast would rather run through gunfire than return to the Amish community of Unity, Maine, where she killed her abusive husband in self-defense. However, Liv begrudgingly dons her old prayer kapp and covertly investigates a murder there while protecting her old flame, Isaac Troyer, a potential target. The handsome cabinet maker falls in love with her once again, unaware that she carries a 9mm under her skirt. As the body count rises, Liv recruits Isaac to help her, but she has an important rule: to never let emotions, especially love, get in the way of her job.
IDENTITY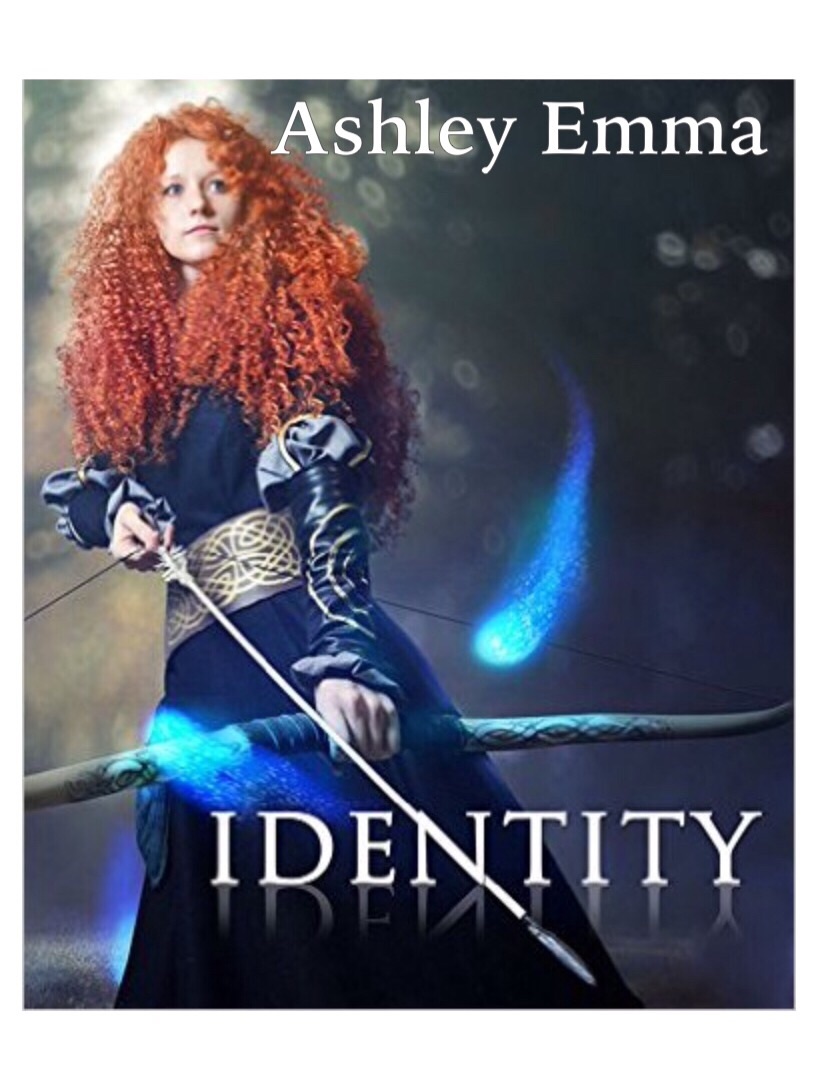 Coming soon!
Sixteen-year-old Naomi Clark can't remember anything that happened before she was found in the road after being hit by a truck, wearing an elaborate hand-stitched gown that looked like it popped out of a fairytale book. Since no one knows her true identity, she just wants to find out who she really is.
On a class trip to a crumbling castle, Naomi and her best friend Sierra find an ancient magic diary which takes them back in time to the medieval kingdom of Neveniell. Everyone in the castle realizes Naomi is their long lost princess, but not everyone rejoices. Someone covets her diary, even if it means assassinating the princess. After Sierra is injured with an arrow in the chaos of Naomi's abduction, Naomi doesn't wait for a knight in shining armor to bust her out of the enemy's dungeon.
It's up to Naomi to save Sierra's life, retrieve her stolen diary before the enemy can alter history, escape her execution, and decide to either accept her role as queen or abdicate the throne – all without getting shot at by an arrow again. And she thought high school was tough.
THE RING THIEF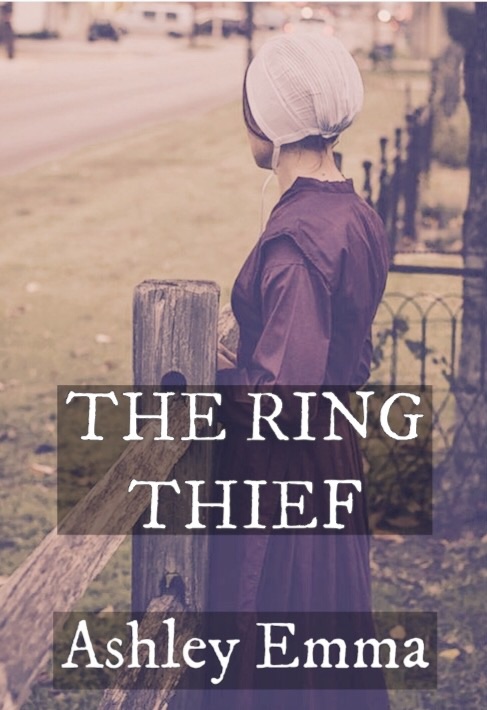 coming soon!
When her abusive ex-fiancé violently threatens her, Charlotte and her sister take refuge with their estranged Amish relatives on a tranquil farm in Unity, Maine. Soon after their arrival, the town experiences a rash of robberies. The community suspects Charlotte, but she fears her rampaging ex-fiancé has tracked her down to make her pay. Especially after her car is vandalized, her clothing is cut to shreds on the clothesline, and shadowy figures creep by her window at night.
Elijah, the handsome farmhand, develops a growing affection for Charlotte, even though dating her is as taboo as electricity unless she joins the Amish faith. Charlotte can't help but fall for Elijah's quirkiness and his rugged good looks, but her ex-fiancé's violence threatens to keep them apart.
ONLY ESTHER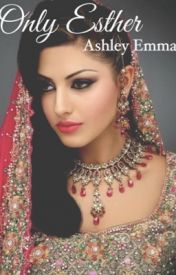 Read for FREE HERE on Wattpad!
Hadassah was orphaned as a young child and raised in poverty by her older cousin Mordecai, but great things were destined for her. Blessed with incomparable beauty and grace, she is snatched from her home and taken to the castle with hundreds of other girls. The king of Persia will choose one of them as his queen, and he chooses her.
But Hadassah has a deadly secret, and she changes her name to Esther. She is Jewish, and the king's right hand man Haman hates the Jews, especially Mordecai ,so much that he gets the king to sign a decree that orders the death of all the Jews.
The penalty of going before the king uninvited it death. Will Esther have the courage to speak up and save her people?
(This is my own adaption of the story of Esther from the Bible, written ten years ago when I was about 14 or 15.)
FINDING FORGIVENESS
get it free when you subscribe to my newsletter!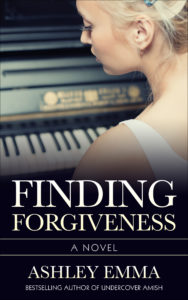 Get for free when you sign up for my newsletter by scrolling down to the bottom of this page!
Nichole Brown lives with a haunting secret and terrifying memories. As her and her mother tried to leave her abusive father, Nichole killed him in self-defense.
They move from Brooklyn, New York to a small town in Maine, where she meets James and Janelle at school. James is captivated by Nichole's guarded personality and her passion for singing and playing the piano. Together they start a band and grow closer, but Nichole still feels empty, so she begins a dangerous, anonymous online relationship with a boy from school who only has bad intentions. Just as she begins to adjust to her new life, he betrays her.
Will Nichole be able to forgive herself, let go of her horrific past and let James into her heart?
Ashley's Amish Adventures: An Outsider Living with the Amish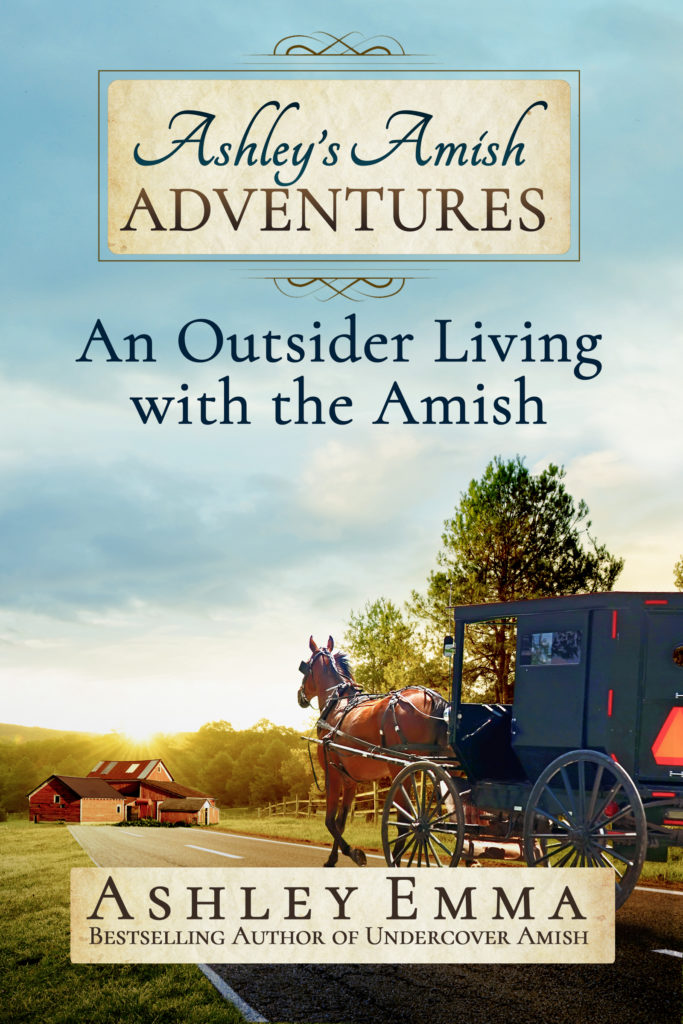 Get a free sample when you subscribe to my newsletter! Or buy on Amazon here.
Have you ever wondered what it would be like to live in an Old Order Amish community? This is the updated true story of my 4 visits to Unity, Maine where I lived with 3 remarkable Amish families. I went there to do research for my new Amish novel, The Ring Thief, and I did everything they did. I dressed like them, rode in buggies, helped make 100 quarts of applesauce, taught in their school house and even attended an Amish wedding. Join me on my fascinating Amish adventure!
"If you are looking for insight into the REALITY of daily life in an Old Order Amish settlement then this published, personal journal is for you.
If you prefer the ridiculous, formulaic-driven, pure fantasy of the Amish as portrayed in "Amish Christian Romance" books then this journal may not be for you.
Be aware, it is the young author's journal and not a book, per se, so don't be expecting a finely crafted, professionally edited book.
I have been around the people of the Unity Settlement for about a year now and can absolutely state that this journal has captured the flavor of the Unity Settlement and its people as well as their hospitality.
I have thoroughly enjoyed reading the author's interactions with people I have also interacted with.
This journal is a nice tool for those researching the reality of the Amish lifestyle. People who find this journal interesting may want to look into the life and works of Elmo Stoll, the deceased father of the Stoll brothers of Unity, Maine."
– Pls1721 on Amazon.com
"This is a good perspective on the Amish. I have been to Lancaster County PA. and you can get a tour and visit the Amish attractions but this author went beyond internet research she actually lived with the Amish the only way you could go farther would be to become Amish for a longer period of time. A good book I read it in one afternoon."
-LaurieB on Amazon.com
Find book 2, Ashley's Amish Adventure: Attending an Amish Wedding on Amazon!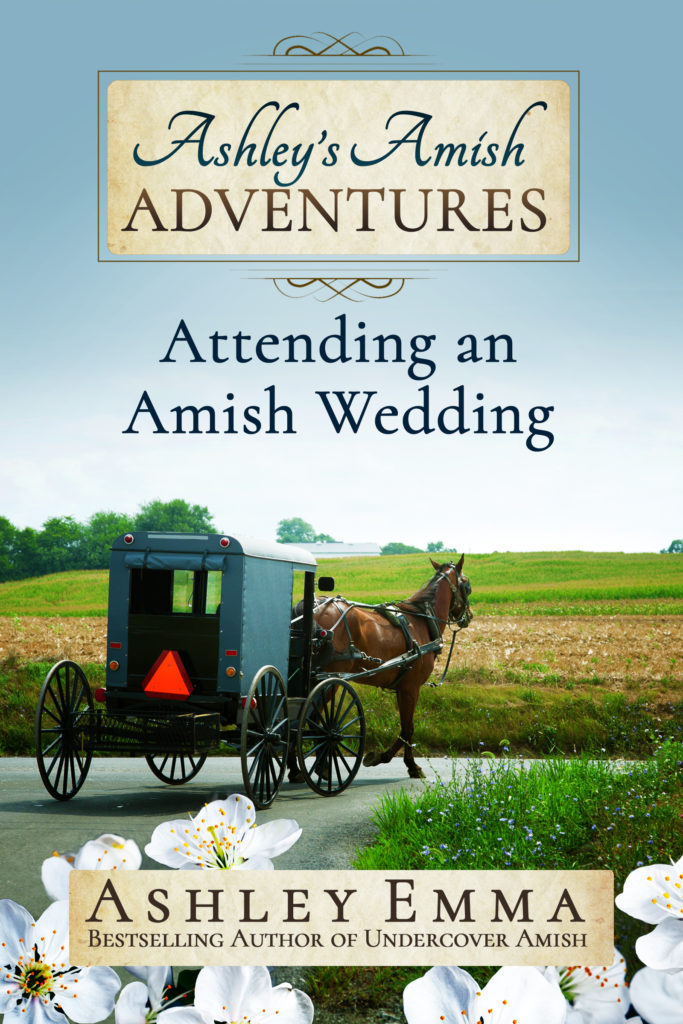 THE SECRET CITY (novella)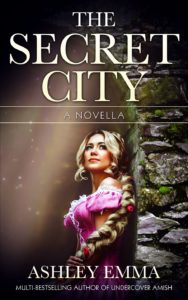 Read for FREE on Wattpad!
https://www.wattpad.com/story/48685472-the-secret-city
Lady Aria of Li-Aval feels like a prisoner, with a magnificent manor as her cage. Her father hides her from the rest of the world because Aria has hair like strands of gold. Literally, her hair is gold.
When Aria's father tries to marry her off to an elderly man, she takes her deceased mother's necklace and runs away with her servant, Tina. They stumble upon Torenth, a city hidden behind a waterfall, and the Guardians welcome her into their castle like family. Lord Deric tries to win her heart, but Aria's eyes are on Owen, the shy blacksmith.
When Aria finds out she is the next Guardian of Torenth according to a prophecy, she must figure out a way to keep her father out of Torenth. For if she cannot be the next Guardian, Torenth will be lost forever.
Note: I wrote this ten years ago when I was 14 so it is rather short! Only 24,000 words.
SAMPLE CHAPTERS
These are just a few of my books.
Here are chapters of my newest book Amish Under Fire that you can read for FREE on Wattpad. (You have to get the Wattpad app to do this.) This book was a semifinalist in the So You Think You Can Write competition on Wattpad. Here's the link.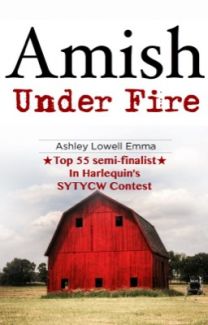 Amish Under Fire
Love Inspired Suspense
Ashley Emma
Chapter One
Maria Mast waited in line at her bank in Portland, Maine, wearing a retro waitressing uniform she couldn't wait to change out of, the nametag printed with the word Kate. She removed it and tucked it away before anyone else could see it. The back of the dress advertised Miss Portland's Diner, and now she cringed at the thought of people knowing where she worked. The diner car restaurant looked as though it was straight out of the '40s with its marble countertops, hardwood booths and lively patterns.
Kate Morgan. That's the name her checks from work were written out to. She'd had to lie to her boss about a lot of things, but she was grateful for the benevolent woman who had given her a job and hadn't asked too many questions. Like why Maria had shown up for her interview with bruises on her arms. Or why she didn't talk to anyone about her family or personal life. Or why she didn't make friends or trust anyone. Or why she glanced up nervously every time she heard the loud rumbling of a diesel truck pull into the parking lot.
Even if Maureen could have seen the gun concealed under Maria's skirt, Maria wondered if her boss would have even pressed for information about that.
The bank teller beckoned to her and Maria slid the check and some cash from tips towards the woman wearing round spectacles. Just after depositing the money, she heard the doors open and screams erupt throughout the busy bank.
She whirled around to see two armed, masked gunmen in all black enter the building.
"Everybody on the ground!" one shouted while the other stomped over to the tellers, demanding cash.
Maria lowered herself to the ground, watching as the gunman forced the woman to hand over all the cash available. Her heart seemed to have fallen into her stomach, and anxiety constricted her throat and chest. Maybe if they did what the men said, no one would get hurt.
Or maybe she would die here, today, after surviving everything she had already been through. Though she was only twenty-five, she had already endured more hardship than some people did over an entire lifetime.
She thought of the gun strapped to her leg, and wondered what to do. What if she accidentally hit an innocent bystander by accident?
"That's all the cash here!" the harried teller with the spectacles cried when the bank robber demanded more cash.
"There's got to be more!" he shouted.
"No, I swear, that's it!"
The gunmen grabbed a little girl by the wrist, wrenching her away from her mother as she screamed in terror. The gunman locked her under his arm and held the gun to her head.
"If you don't get me the rest of the cash, I'll blow a hole through her head!" he screamed at the teller, and Maria's muscles tensed with every word he shouted.
She had to do something. She had been coming to this bank long enough to know they probably didn't have any more cash than what the tellers had given the robbers.
Her fingers reached up to her knee where her 9mm pistol was secured in its holster. She slid it out and rested her forefinger along the side of the gun, her heart pounding harder with every second. She clicked off the safety.
A man a few people in line behind her caught her eye, seeing the gun, and gave her a nod. His eyes communicated to hers behind black-rimmed rectangle glasses, and his dark hair was gelled stylishly above a short, stubbly beard. When she hesitated, he nodded again and jerked his head ever so slightly to the robbers.
Somehow she knew he had a plan. He would help her. All she had to do was create enough chaos for it to work.
"Look, the police!" the man shouted, his outburst making the two gunmen turn towards the window in a panic. In the two seconds of time he gave her, she aimed and fired, hitting the first gunman by the door in the leg. The man with the glasses lunged towards the other gunman who held the girl, knocking her out of the way, and after they moved, Maria hit that gunman in the leg also. Two other men in line leapt into action, swiping the weapons from the two robbers and restraining them as their screams of pain filled the air.
The hours spent at the shooting range had paid off. She had traded some of her paintings for shooting lessons, and her instructor had told her she was a natural. And now, somehow, whatever plan this man with the glasses had had in mind had worked. He looked over at her, admiration radiating from him to her. The rest of the people in the bank turned to her, thanking her. Especially the girl's mother, who ran two her crying, throwing her arms around her in a hug.
What if this was reported on the news? What if her face got on TV?
After all her hard work, he would find her. And this time, Maria didn't know if he would let her live.
She had to get out of there. She pried the woman's hands off her and made a beeline for the door, then slammed into someone. Two strong hands steadied her as she looked up into the face of the handsome Glasses Man.
"I'm Derek Turner, an agent of CPDU, but I'm off duty and didn't have my gun on me today. You just saved that girl's life, and we now have the criminals under control. So what's wrong?" he asked, peering in to her eyes, so close for comfort that she wriggled out of his grasp.
"Everything." She ignored the people who were trying thank her and ran out into the parking lot into the warm summer air, feeling pieces of her own safety falling down on her like rain from the sky.
Yes, she had saved the girl's life, but had basically just ended her own.
***
"I need everyone in the situation room, please," Captain Benson of the Covert Police Detectives Unit bellowed at the headquarters where several agents and officers worked busily as bees. "Now!"
Everyone dropped everything at Benson's sharp tone. Field Agent Derek Turner had just sat down at his desk to make a few reports from an arrest he had made earlier that day. Now it would have to wait. When Benson said 'now,' he meant now.
All the officers, analysts and agents milled into the situation room, and Benson cleared his throat as everyone quieted down. "We have received some information on a sex trafficking ring in Portland. We think it might be the same ring that we tried to shut down last year."
Derek remembered the case well. CPDU had managed to arrest several johns. But the most of the johns and the boss of the trafficking ring had relocated themselves as well as all the girls they had kidnapped, and then the trail had gone cold.
The same sex trafficking ring that was the cause of his wife's death. Anger roiled in Derek's stomach, but he clenched his fists and tried to focus on what Benson was saying.
"We think the ring has returned to Portland, possibly after relocating to Boston. We received a tip call from someone at the Maine Mall. The mall suspects that there are men there in their early twenties who are luring in teenage girls by flattering them, spending time with them at the mall then offering to drive them home or to a movie, but instead of bringing them home the men just brings them to the trafficking headquarters. Four girls have gone missing this month at the mall alone."
Benson tugged on his belt that was snug under his round belly. "I need to assign four agents to go undercover on a mission. We think the traffickers might be keeping the girls temporarily somewhere in Portland. We are trying to pinpoint the location. I need four men to go in and pose as potential 'buyers' while gathering information." Benson made quotation marks with his fingers, making no effort to hide his disgust. Rage against the traffickers boiled Derek's own blood, but he listened intently as Benson continued. "Martin, Banks, Rogers and Smith, I will tell you the details of the mission after this meeting."
As Benson continued speaking, Derek tried to listen. Instead, he slowly tuned Benson out, memories taking over his mind. The blood on the white carpet of his apartment, Natalia's bruised body lying skewed and broken on the floor…
He had been too late to save her.
Everyone stood up and Derek silently chided himself. The meeting was over and he had zoned out. He hoped he didn't miss any important information. He'd ask Officer Martin about it later.
Wait. He hadn't been chosen to go on the mission. He was one of the best field agents in the unit. Why hadn't Benson chosen him? Annoyed, he maneuvered his six foot frame through the people trying to leave the room and walked up to the captain.
"You're wondering why I didn't pick you for this assignment," Captain Benson said gruffly, turning towards Derek and looking up at him.
"Yes, sir. Is it something I did? I'm just wondering why…"
"No, Turner. It's not anything you did wrong. It's just… The mission will take place on the two year anniversary of your wife's death. I just didn't want you to be distracted, that's all. You are human, just like the rest of us, and distraction can lead to fatal mistakes," Benson said, sidling past him. "Remember last year?"
Derek nodded solemnly. He had been so distracted by grief he had almost let a suspect escape custody. "That was last year. I won't make the same mistake again."
"I know you want the same thing as everyone else, which is to catch these guys. So I need you to do something else."
"What's that?" Derek asked, feeling defeated.
"A woman just walked in here, Maria Mast. She claims her ex-boyfriend is abusing her, and he is one of the guys we think might be on the mall security footage who is taking teenage girls. She is Detective Olivia Troyer's cousin, who has been temporarily transferred to work on a case. Go talk to her and get as much information from her as you can. Let's arrest this trafficker," Benson said, tugging on his belt once more, his bald head gleaming in the light from the ceiling. "Report to me after. Go."
Benson turned to the four agents he had picked and began discussing the details of the mission. When he saw his friend Jefferson Martin as one of the chosen, Derek could not deny that he felt a twinge of guilt. They had worked together for a few years now. Martin was a good in the field, but Derek knew he was even better. Even though he was only twenty-nine, Derek already had more experience than many of the other agents, thanks to his service in the military.
This didn't seem fair. Now Derek was stuck talking to some lady and gathering information while his buddies got to do the real, important work.
He told himself to get over it as he walked to the front of the building to take the woman into his office. He stepped into the waiting room and said, "Maria Mast?"
A young boy was holding a coloring book and his mother's hand, his brown eyes glancing around behind his round glasses, taking in CPDU with fascination. Derek smiled, then he looked at the boy's mother.
The slender young woman walked towards him. Her long hair was highlighted a lovely shade of honey blonde, falling in loose curls that framed her beautiful face. She wore a simple gray sweater dress that might as well have been a ball gown, it looked so wonderful on her. Her brown eyes held fear, hurt and secrets as she walked towards him, her black heels clacking on the marble floor.
She was a sight to behold. She was the woman from the bank who had saved the little girl. But her nametag had said Kate at the bank. Was her real name Maria?
Speak, you fool, he told himself when she looked at him expectantly.
"Well, hello again. You know, several news stations contacted me about the robbery, asking me for information about the woman who saved that girl the other day," he said after finally regaining his composure.
"You told them where I worked, didn't you? You saw that I worked at Miss Portland's Diner from my uniform?" Fear shadowed her already dark eyes, making him wonder just exactly what she was afraid of.
"Actually, I didn't because you seemed like you didn't want any recognition. There were plenty of people in that bank. Someone else must have told them."
"Well, whoever told them, the reporters found me at work and put me on TV even though I ran away, covering my face. And that's why I'm here. I need help."
This woman intrigued him more and more. "I'm assuming this is why your nametag didn't say your real name. Follow me, please." He began to lead her to his cubicle, awkwardly clearing his throat, which suddenly felt like it had a cotton ball in it.
"Is there someone who could watch my son while we speak?" Maria asked. Quietly she added, "I don't want him to hear what we will be discussing."
"Oh, I understand. You can leave him with Betty," Derek said, turning to the woman at the desk. "Would you mind watching him while I speak to Ms. Mast?"
"Not a problem," said the receptionist.
"His name is Carter," Maria said, then turned to her son. "Stay with this nice lady for a few minutes until I'm done, okay? Listen to whatever she tells you."
"Okay, Mom," the boy said quietly and went to the front desk. He sat in a chair that the receptionist pulled out for him and opened a coloring book.
Maria followed Derek to his desk and sat down in the chair he offered her. She looked at him as he settled into his chair. His dark eyes searched hers, his thick dark eyebrows drawn in concentration.
"So. My boss tells me you are having problems with your ex-boyfriend," Derek said softly, his words laced with a hint of a Southern accent.
"Yes. Trevor Monroe. He was verbally abusive, but now he is also physically abusive." She pulled back her thick hair to show Derek bruises on her neck. "He has been to jail for the abuse before, but was bailed out. I don't know who did it. None of his friends seem to have that kind of money.
"Most of his violence is directed towards me when we were together. Though I was not living with him, I broke up with him two years ago and left him, and I moved and have been working under a fake identity. After he saw me on the news the other day, he went to the diner where I work and asked my coworkers where I live, even though I asked them not to tell anyone where I live. He could charm the socks off anyone and get anyone to tell him what he wants to know. Well, last night he found me and attacked me. I had a protection order, but he was gone before the police get there and they haven't been able to catch him. He's too quick, too smart."
If this guy was a kidnapper, a protection order wouldn't help shut down the trafficking ring. They needed Maria's help so they could follow him to where the girls were being held.
"Many women do not report their partner's abuse because they are too afraid or they think it is their own fault. You were brave to report him. However, if he had been arrested again before today, we may not have found a connection between him and the sex trafficking ring in Portland," Derek's deep voice rumbled as he leaned forward on his desk. He crossed his tan, muscular arms in front of him. Maria looked away, as a lovely blush rose to her cheeks. "Do you know if your ex has been involved in human trafficking?"
"What are you talking about?" she said, making a production out of smoothing imaginary wrinkles out of her skirt. It was a sign of nervousness. Was she hiding something?
"We think he was working for a sex trafficking ring. Do you have any reason to think he would be involved in human trafficking or any other similar illegal activity?"
"No. I don't think so. Trevor may be violent, but he would never do anything like that," she said, coming to her ex's rescue.
Sadly, it was typical. Battered women often defended their abusers. Sometimes women even wanted to go back to their abuser after leaving them, believing that they needed their abusive partner to love them, falling prey to the abuser's brainwashing. He was thankful she hadn't waited too long to make a report.
"Well, we think we might have Trevor on Maine Mall surveillance footage luring teenage girls to get into cars with him so he can drive them to a sex trafficking hideout," Derek told her. "He may be guilty of kidnapping, among other crimes. He'd go to jail for a long time if we can prove it. Much longer than if he was only charged with domestic abuse. This time, he would stay in jail for good."
Her eyes doubled in circumference. "You really think it's him?" Then she said more to herself, "He would really do something like that? I mean, I know he is cruel, but this is so despicable…"
"We do think it is him, ma'am. Do you have any more evidence of his abuse?"
"Only bruises," she said, tucking a brown and blonde wisp of hair behind her ear.
"We should also have more solid evidence. Like a recording. We can come to your house to install surveillance," Derek said, even though he knew in his gut that Trevor was guilty of abuse as well as kidnapping. "I could arrest him for domestic violence now, and endangering the welfare of a child, but he might go to jail for a much shorter amount of time. I have an idea. If you don't want to do it, I completely understand."
"What do you want me to do?"
"It might be better for you if we wait and also arrest him for kidnapping. If we can also prove he was involved in the trafficking, he'd go to jail for a very, very long time, and then you'd be safe. You might be able to help us follow him to the trafficking hideout. Where do you live?"
"Just a few minutes away from here."
"Here's my idea. What do you think about using him to help us find the kidnapped girls?" He felt horrible even asking her, but as soon as he got the words out, her eyes lit up with hope.
"Yes, I want to do whatever I can to help. Just tell me what I have to do." For the first time since he had met her, she looked hopeful. For a moment, all the shadows of worry that shrouded her face were lifted. And she was delightful.
"You are absolutely sure?"
"Yes. I insist. Really, I want to do this. How can I help?"
"Excellent. We would really appreciate your help, Ms. Mast. We've been trying to find out where he lives, and we can't figure out where he lives. Do you know where he lives?" he asked.
"No. I think he moved recently."
"Okay… That explains it. Here's what you'll have to do. We're going to set a trap. For the next week or two, we will have a patrol car parked and hidden by your house, waiting for the next time he goes there. Then we will follow him. Hopefully he will eventually lead us to the where the girls are, and we might be able to use him to shut down this entire trafficking ring. Write down your address here," he said, handing her a pen and paper. "I know this will be hard, but you could help save several girls from slavery."
She nodded slowly, writing. "I understand, Agent Turner. I'm glad to help. And actually, I can get him to come to my house tonight. Last time he attacked me he made it pretty clear that he wanted me back, and that he thinks he owns me. I can invite him over for dinner tonight to 'talk about our relationship,'" she said, looking up at him shyly. Now that she was closer, he could see flecks of gold in her soft brown eyes. He knew there must be so many untold stories and secrets hidden within her, and he had to admit, he was curious. He wondered how many times she had tried to leave her ex-boyfriend, and about the many times he had threatened to kill her that made her so afraid of him.
Even so, she was brave. Brave enough to tell someone about it. Many battered women did not get that far.
He wanted to help her so much more than this. Wanted to follow her home and make sure she would be safe by arresting her jerk of an ex-boyfriend, then teaching him a lesson about what happens to men who hit women.
"Yes, Ms. Mast. As I said, if he goes to jail now, we might not be able to convict him of kidnapping also. So, if he hurts you tonight he will go to jail for domestic violence, but if we can follow him home, he might lead us to the ring, and you would be safe for good once we arrest him for kidnapping. Here's a card for CPDU," he said, handing her a business card. He went even further by giving her his own personal number. "And in fact, I will ask to be the one in the patrol car near your house. And I can send someone to go put surveillance in your house right now if you are going home. This is my cell phone number. Call me anytime, night or day. Whatever you need, I'd be glad to help."
He didn't sleep much anymore since Natalia died, anyway. He wouldn't have minded if Maria called him at 2am.
"Listen. If you have any hesitation or feel uncomfortable doing this at all, we all understand here if you don't want to do it," he told her gently.
Maria's almond-shaped eyes swept the cards, then she looked up at him, a little more confident now. "Thank you, Agent Turner, but I'm sure about this. We'll talk soon." She stood up and he walked her out, watching as Carter's face lit up when he saw his mother. The small boy ran to Maria and hugged her slim waist.
"Thank you again," she said to both Derek and the receptionist. He sent a surveillance technician with her and then she was gone, and he found himself watching her leave through the large glass doors for a moment before going to Benson's office.
He knocked on the door, then went inside.
"Well?" Benson asked around a mouthful of chips.
"Well, her ex-boyfriend definitely attacked her and is abusive, all right. But I knew that the more concrete evidence she had, the better. She agreed to let us install surveillance in her house, and she agreed to help us. She will let us know when he leaves the house so we can try to follow him to the trafficking hideout."
"That's a great idea. He could lead us right to where they are keeping the victims, maybe even the boss! She seriously agreed to doing this? Did you tell her if she feels uncomfortable that she doesn't have to do it?"
"Yes. She was adamant about it. I told her we would keep a patrol car outside her house."
"Hate to use her like this, but she could save several girls if she helps us find the right place," Benson said, dropping several crumbs onto his rotund belly.
"She was glad to help. And with your permission I would like to be the one in the patrol car outside her house, starting tonight." He remembered the tortured look in her eyes, and wondered if she'd be okay tonight. If anything happened, he would be right there for her.
Don't let it get personal, he told himself.
"Good work, Turner. Thank you," Benson said, waving him away, then reached deep into the chip bag like a bear rummaging through a barrel of fish.
Derek turned to go back to his desk and write his reports, trying to get the beautiful, mysterious blonde woman out of his head.
Read the rest! https://www.wattpad.com/story/47733725-amish-under-fire-sytycw15-loveinspiredsuspense
**************
These are some chapters from my book, Ashley's Amish Adventure, for those who  would like to preview it. Enjoy!
To buy this book on amazon, follow this link:http://www.amazon.com/Ashleys-Amish-Adventure-Wedding-ebook/dp/B00DPV8F6C/ref=sr_1_1?ie=UTF8&qid=1450282964&sr=8-1&keywords=ashleys+amish+adventure
To see more of my Amish photos, check out my Facebook page at https://www.facebook.com/Ashley-Emma-AuthorEditor-380602102036503/
***********
November 9th, 2011
Author's Note:
A few years ago I wrote a novel about traveling back in time because I imagined what it would be like, but I never thought I'd ever come close to experiencing something that incredible. Well, going to live with the Amish was almost like traveling back in time.
The Amish are a truly amazing, kind and smart group of people, as you will discover as you read this book. The Amish church began hundreds of years ago, but the Amish today are not very different from the ones who lived back then. (I won't get into the history. See the end of this book for recommendations on other books about the Amish.)
For many people, the only things they know about the Amish are what they have learned from movies or Amish romance novels. These can sometimes stereotype or falsely portray the Amish. People think they are quaint and/or naïve, but they are far from naïve and living their lives is hard work. (Believe me, I know. I worked a lot during my stay.) They live the way they do for a reason.
In the Bible God calls his followers to live "separate from the world." While most Christians would think that meant not doing some things other people do, the Amish take it literally. In fact, they take many of the things in the Bible literally. (You will learn more about this when I write about my visit to the Amish church.) The Amish do indeed live separate from the world not only by their location, but in the way they dress, pray, travel, and almost every other aspect of their lives.
I think the Amish understand and know just as much or even more about the world than regular people. They separate themselves from the rest of the world, ignore strange looks from people and go without modern conveniences to honor God with their lives. They are hard workers, and family and friendship is so more important to them then material objects. They do not need any thing to be happy, and I could tell that they are happy. I highly admire and respect them.
Growing up, I suppose like most people I knew the Amish dressed old fashioned, but I didn't really know why. About a year ago my mother gave me some Amish novels and I was hooked. (Later on I would learn that many of the books I read are banned by Amish parents.) I became completely fascinated with the ways of the Amish. I just wanted to learn more about them.
In case you don't know much about the Amish, here is some basic information on them. The Amish (not to be confused with Mennonites) live very simple lives. The Amish believe being content with a simple life is important because God looks at the heart, and God needs to be first in one's life – not possessions. That is why they do not need materialistic things to be happy. There are the Old Order Amish, who live without electricity and vehicles, and there are the New Order Amish, who may own vehicles or use electricity. Each Amish community is different and has different ways and rules. I will be writing about the Amish community in Unity, Maine, which is an Old Order community. I wrote this book from my own observations and experiences with the Amish people I stayed with and met there. Again, every Amish community is different. Most of this was written in a notebook as I was living in Unity.
Last names have been left out in respect of the people I met in Unity, even though they did not ask me to do this. If you would like to call (they share a community phone) or write a letter to an Amish family I met in Unity, you may contact me at ashleyjoylowell@yahoo.com so I can give you their contact information with their permission. You may also contact me if you have further questions for me that were not answered in this book. 
**To see lots of pictures from my stay with the Amish, find me on Facebook. They are all posted on my profile. I will also soon be adding letters from the Amish to my Facebook profile under the "notes" section.
-Ashley Emma
Chapter 1
Sunday, February 5th, 2011
Today I had an idea. I decided I'm going to live with the Amish for a while.
I don't want to join the Amish. I want to research for a novel I want to write about a girl who has to go live with her Amish aunt and uncle she never knew she had after her parents die. I just need to go to a place where I can get away from worldly distractions and get to know God better. I need to be thrown out of my comfort zone and learn to live without everything I'm used to: electricity, chaos and doing things the quick and easy way. I want to know what its like to leave everything familiar and have to live with a family I don't know in a plain community.
People are going to tell me it's unsafe or think it's weird. Even though some will think it will be very interesting, I know people will have many different opinions.
************
Chapter 3
March 5th, 2011
The driveway to Caleb's house was extremely slippery. Our car barely made it up. I didn't know how they walked it without falling. As a young girl watched from the house's front window, we parked inevitably near some horse manure embellishing the ground. We had to step over it to get out of the car. We grabbed our bags and went inside the house. We got there right after Caleb and Beth. They could walk quickly!
The first thing I saw were three beautiful dark haired girls in pale blue and gray dresses sitting on a couch. Once I got a better look I realized one of the girls was Caleb's wife. She was so petite she looked just like one of her daughters. She was holding their newborn baby.
They told us to put our bags by the door, and we put our coats on the sewing machine. I was surprised to see that the room's walls had been painted with light blue, and the kitchen's walls were light yellow. To our left was a huge quilt in progress being held up on a wooden contraption that resembled a table with the quilt as the table top. In the corner near the quilt was the sewing machine. There was a door leading to what looked like a play room with stuffed animals on a bench. To the right of that was a bookcase with encyclopedias and board games like Monopoly and Apples to Apples. Straight ahead was the couch, which had a blue pattern on it but was covered with a white sheet. There was no clutter. The walls were bare save for a clock and a calendar. There were hardly any pictures.
To our right was a long, plastic topped kitchen table. I could hear a chopping sounds and pots and pans clanging. Caleb's daughters bustled around, already making dinner. From where I stood I could see the back of the gas stove, and I could feel its heat. One of the girls took a lighter from Caleb and lit the gas light above the table, which also gave off heat and surprisingly bright light. One of the other girls brought us chairs that were on wheels, but had been covered with plain gray fabric.
We sat down and all the children were introduced to us. Regina, who is eighteen, is the oldest. Then there is Cara, who is the most outgoing. Then there is Beth, who is fifteen. Then Elsie, Rosaline, Mary Esther, Joanna, two-year old Jonas, and baby Emma Sue. Their mother's name was Rosie.
I realized that even though there were so many children in the house, it was very quite besides the sounds of the girls cooking. There was no TV or radio.
My house, which houses only five people, always has much more commotion than this house with twice as many people.
The girls went back to making dinner while the younger ones quietly read. My mother, Caleb, Rosie and I talked. My mom and I told them about our family and how we homeschooled and I had gone to Veritas Academy for high school, which only had eight people in it at the time. When they asked us what we did for a living, I had to be honest.
"I'm a cosmetologist," I told them.
"What is that?" Rosie asked, confused.
"Mostly I go to elderly ladies homes and wash their hair for them if they are unable to. And I cut men's hair," I said. Since the women do not cut their hair, I left out that I do many women's haircuts. I also left out everything else, like hair coloring and highlighting and manicures and pedicures.
"So," Caleb asked. "Why are you here? What do you hope to gain out of this experience?"
I knew this was coming. I hadn't really come up with an answer ahead of time that I thought they would want to hear. I was going to be honest, of course.
"I am fascinated with the way the Amish live," I said. "My mom gave me some books to read about a year ago and ever since then I have wanted to learn more about it."
"There was something about someone writing a book…" Caleb said. Somehow he had talked to the man I had called in Smyrna.
I guessed I couldn't avoid the real reason why I was here. "Yes, that's me. I write novels. I want to write a novel about a girl from the city whose parents die and she has to live with her Amish aunt and uncle she never knew she had."
"See, usually Amish novels don't portray us correctly," said Rosie, shifting the baby in her arms. "I don't let my daughters read them. They are always about romance." I didn't understand what she meant then, but later on Christina would explain to me the process of Amish dating. It is not secretive or scandalous, like in many Amish romance novels. Amish dating is serious and usually leads to marriage.
"I write Christian novels," I said. "That is why I am here. I want to learn as much as I can about the Amish so that I can write my book correctly. I want to get everything right."
Caleb looked like he approved. I took a deep breath in relief. I had imagined him kicking us out once he heard I was writing about them.
"My father was a writer," he said. He went on to tell us about his father, who had died at the young age of fifty-five and had left Caleb the store. He wrote a book called Give Me This Mountain.
After we talked for a while Rosie told us we could bring our bags upstairs and see the rest of the house. Regina led us up the stairs and showed us our room first. It had blue walls, a queen bed, a chest by the window and a nightstand with a kerosene lamp on it. There was also a closet with spare dresses in it.
Then there was the bathroom. We were happy to see a toilet and a shower, but the sink had not been installed yet. They had been renovating the bathroom recently.
Regina showed us the rest of the girls' rooms. I was surprised to see mirrors and perfume and lotion in their rooms. I wondered why they are allowed to use those things but not makeup. My guess was that makeup alters the appearance and lotions and perfumes do not.
We went back down stairs and I offered to help with dinner.
"It's all right; we're fine," Cara said.
"There has to be something I can do," I insisted.
"You could peel these eggs for egg salad for church tomorrow," Regina offered.
Once I had them all peeled and rinsed and all mashed up for the egg salad, I asked what else was left to do.
"We just have to mash the potatoes, but I can do it," Regina said.
"I really don't mind doing it."
"It's hard work, though…" Regina looked unsure.
"No, it's not," I contradicted.
"How do you mash potatoes at home?" Rosie asked.
"By hand, with a masher," I said, wondering if there was some sort of electric potato masher sold in stores.
"Oh, ok," Regina said, sounding surprised as she gave me the pot of potatoes.
I do not count mashing potatoes as hard work. We do it the same way they do, except they add cream cheese to theirs, which made it really good.
Soon dinner was ready and we set the table. They used plastic dishes that were a cross between bowls and plates. I noticed they did not use napkins.
We all sat down and I realized I forgot to tell my mom that they pray silently before dinner. I hoped my mom would not be too surprised at this, and she wasn't.
We passed the food around that the girls had made. Rosie hadn't needed to help with anything. These girls were great cooks!
They had started making dinner around 4pm, when we got there, and we finished cleaning up around 7pm. Dinner was a three hour event. It was so good! They made the mashed potatoes, gravy with meat in it, a green bean casserole, corn, and we had the bread my mom had brought with jelly.
After we were finished eating they sang "God Our Father." Mom and I didn't know it so we just listened, and it was so beautiful. Even the little children sang every word.
After dinner I helped the girls wash the dishes.
"What do you like to do at home?" Cara asked me, drying a cup.
"I like to draw." It was the only thing I could think of that didn't involve electricity or dancing or instruments, which are all things they are against. "Do you draw?"
"Yes, we like to draw."
"What do you draw? Can you draw people?" I asked, knowing they are not allowed be in photographs.
"Yes. I like to draw landscapes and animals though," said Cara.
I knew that they are against taking pictures of people. I wanted to ask her why they could not do that, but they could draw people, but then we finished the dishes and Cara asked me if I would read to her younger siblings.
They younger children do not even speak English very well. They speak only Pennsylvania Dutch (the form of German the Amish speak) until they are around 9, when they start to speak English. But I made funny voices for the characters and I tried to be animated, so they smiled, even if they might have not completely understood what I was saying. It was strange to see the girls walking around in their long dresses and Kapps, which I had only seen before on movies or the covers of books. I was surprised by how normal these people were. They are so similar to us. They share many of the same interests. If not for the clothes, I would have thought they were any other regular Christian family.
I learned that there is a Singing tomorrow at 6pm, but we heard it is supposed to snow at 12pm. I hope we can still go. A Singing is when the community gathers to sing for a few hours, and sometimes Amish boys will give rides home to girls they like. It is kind of like their way of going on a date. It sounds like fun, and I hope I can go.
Mom managed to talk to the family about things the Amish are against without even realizing it. I did a lot of research before coming here so I knew what things they disagree with, but Mom didn't. for example, she told them about how my younger sisters do Soldier's Angels, which is writing to troops overseas. The Amish are completely against war. She asked them if there would be coffee in the morning, and I was surprised when they said they made coffee regularly. Mom was very happy about this.
We discussed how we would travel to church in the morning. My mom offered rides in her car, and Caleb said he would let his girls ride in it if they wanted to. Caleb says it is not a sin to own a car but they believe it is better to own buggies because you have to really plan a trip with a buggy. I don't see why this makes it better to own a buggy. I guess it is all about being content with what you have.
To read the rest, buy it on amazon: http://www.amazon.com/Ashleys-Amish-Adventure-Wedding-ebook/dp/B00DPV8F6C/ref=sr_1_1?ie=UTF8&qid=1450282964&sr=8-1&keywords=ashleys+amish+adventure
*******************************************
Chapters from Finding Forgiveness that you will receive for free when you sign up for my email list. You can't get this version of this book anywhere else!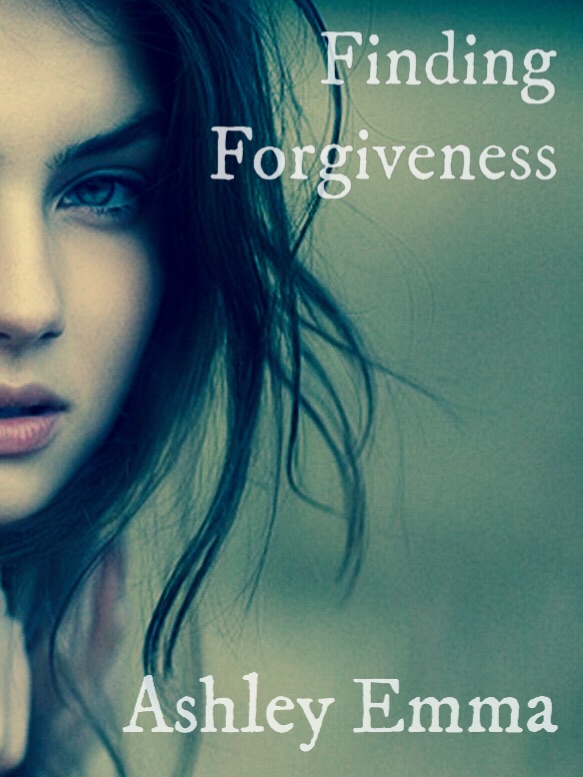 Prologue
I've done something horrible, and I have a story that needs to be told to you. My name is Nichole Brown.
There is a dark, secret side to everyone I suppose, but mine might be darker than most. On the outside I may look like a sweet and innocent high school student, but my insides are constantly twisted into knots of regret and despair. I am haunted by a past of violence and a deadly secret that I am scared to tell. I'm scared that once people discover what I've done they will brand me with the scarlet letter of a murderer. Why wouldn't they?
Everyone has a secret. Some secrets are worse than others.
My secret is a deadly one. I lock it away in the far corners of my mind in attempt to forget about it…but it still lingers like a bad smell. I can't forget about it. It's always there, and it's become a part of me.
The memories flash before my mind's eye even though I try to will them away. I see him attacking, my mother trying to fight, the knife, my father's blood on my hands…
You see, I killed my own father. I didn't mean to, but I took his life while trying to protect my mother and me from his violence. Self-defense is not murder, so technically I am not a murderer. However, I feel like one, and people have called me one. How could anyone love a murderer like me?
Chapter One – Invisible
Brooklyn, NY
2007
Nichole felt totally invisible as she drifted down the school hallway along with the flow of teens all around her. Students greeted each other everywhere, but no one greeted her.
It didn't matter. She came to school to learn, not make friends. She was determined to get the highest grades so she could get a scholarship and go to college for music. Her dream was to be a famous singer and songwriter, and if that didn't work out, she would be a music teacher, which she knew she would also love doing.
Now she walked into her literature class, her favorite class. Nichole felt like she could focus on other people's problems that were in the stories instead of her own. She sat in her usual desk and put down her backpack. As other students chatted around her, she stared out the window and ignored them until the teacher arrived.
After school, Nichole quietly stuck her key into the lock and let herself into her family's apartment. As usual, she crept in through the door, trying not to wake her father. Her stomach rumbled, but she ignored it. Getting something from the kitchen would only risk awakening him and facing his fury. She tiptoed past the living room where the monster was sleeping in his lair and went to her room to do her homework.
About half way through her literature homework Nichole heard the front door click shut as her mother let herself in. Nichole tiptoes into the kitchen to greet Helen.
"How was school today, sweetie?"  Helen whispered as she put away groceries.     "Great," Nichole whispered back, trying not to sound sarcastic.
Helen smiled and her tired eyes lit up a little. She put a jar of peanut butter away but the cabinet door handle slipped out of her fingers and thudded too loudly.
Nichole's father Harold stirred in his recliner. Helen and Nichole exchanged nervous looks. His stirring graduated to muttering and soon he was awake and standing in the kitchen.
"Did you get my beer, Helen?" he growled.
"Harold, I told you we can't afford it any more. I used the money to buy food," Helen replied. There was no warning. Suddenly Harold's hand was flying towards Nichole and her cheek felt the sting.
"Helen, go get it right now," Harold seethed.
Helen fumbled with her keys and looked at Nichole sadly as she made her way out the door. This was the last night they had to endure his violence. Tonight they were leaving him so they could go live with Nichole's aunt and uncle in Maine.
Later on that night, Nichole grabbed a duffle bag and starting throwing in clothes. Helen was already done with packing her things, and now she was in the kitchen. Nichole watched from her slightly ajar door as her mother took some medication that would make Harold sleep. Helen had never done this before. It was her new idea. Nichole hoped the plan wouldn't go wrong as she mixed the medicine in the beer and handed it to Harold. He began to drink. Nichole waited for him to taste the medicine.
Ten seconds went by. A minute went by and he was still drinking. Nichole assumed he couldn't taste anything and she resumed her packing. The car's tank was full, their bags were packed, and Nichole's father was sound asleep. She was hopeful that they would make it.
Helen didn't have to tell Nichole to be quiet as they went out into the hallway. Helen already held her bag, and Nichole carried hers as she followed her mother into the kitchen. They tiptoed past Harold who was now snoring in his chair. The front door was almost in reach now.
Crash!
Nichole whipped her head around to see her father's beer bottle on the floor. He had dropped it in his sleep.
Helen grabbed her daughter's hand and pulled her towards the door. Nichole followed without hesitation. Even before they could reach the door Nichole's father had seen them with their bags and figured out what was going on. He clumsily got out of his chair, stumbling in the process. Then he was upon them. He was about to strike Nichole when her mother threw herself at Harold and tried to hold him back. Harold had never been on medication like this before. He was more furious than normal. Nichole knew he was going to hurt her mother badly.
Nichole scrambled to her feet as fast as she could. She pulled at his arms but he just shoved her away. Nichole fell on the floor again but quickly got to her feet. She looked around frantically for something, anything to stop him with. Anything…
Nichole's eyes fell on the new set of knives on the counter. That's too dangerous, she thought as her father attacked her mother. Nichole realized he was so intoxicated and angry that he might kill Helen. She was not going to let it happen. Nichole grabbed the knife and gripped the handle with white knuckles. She shouted at her father, "Stop!"
Nichole's booming voice did not seem like her own. It was too authoritative, too confident. Harold stopped to look at her. He swayed a little as his angry eyes stared into Nichole's.
"You think that'll scare me?" he seethed. "I know you'd never come near me with that." Harold began to attack Nichole's mother again and that's when Nichole lost control of her anger. Nichole fought him and did everything she could without using the knife. She didn't want to hurt him.
What happened next was a blur. The next thing Nichole knew her father threw a wooden chair at her, but he missed and it landed in front of her. Harold came at Nichole, eyes blazing with rage. He swayed dizzily. He tripped over the chair and fell on Nichole. She automatically put up her hands in front of her to protect herself. They crashed to the crashed to the floor. After a second she shoved her father off of her, not yet fully realizing what had happened. Then she saw the blood…and the gash across his throat. He was not breathing. Frantically she felt his pulse and there was no heartbeat.
She had killed him!
She almost choked on fear as she just stared at him. Then she remembered her mother. Nichole forced herself to calm down then lifted herself off the floor and made her way to Helen. Nichole wasn't sure if her mother was conscious.
"Call…an ambulance…" Helen whispered.
Wiping tears away, Nichole pulled herself up to the counter, reached for the phone, and made the call.
"…What is your emergency?" said the phone operator.
"My mother is badly injured. I think she has some broken bones. My father has hurt her terribly," Nichole cried. "My father… I killed him. I didn't mean to. I had a knife and he tripped and fell on me. I was just trying to protect my mother from him."
Saying it out loud made everything real. Nichole gave the phone operator all the information necessary as she sank onto the cold tiles. She collapsed beside her feeble mother, who closed her eyes. A few tears slid down Nichole's cheeks along with drops of blood from a cut on her forehead, which would always be a painful reminder of what she had done.
Nichole gave the phone operator all the information necessary as she sank onto the cold tiles. She collapsed beside her feeble mother, who closed her eyes. A few tears slid down Nichole's cheeks along with drops of blood from the cut on her forehead, which would always be a painful reminder of what she had done.
Chapter Two – Just Wait
Helen had wanted to prove that her husband was abusive for a long time. He had always been careful to hit her somewhere that wouldn't show until the last time he beat her. Since they were going to try to leave him, Helen had put a voice recorder in the cabinet and set it on record right before they tried to leave. She had the entire thing recorded to show to the court as evidence. It proved Nichole had killed her father out of self-defense, and self-defense is not murder. Nichole was found not guilty, according to the court.
However, she still felt guilty. Nichole's father's death haunted her. She felt like a murderer. When she closed her eyes she would still see his blazing stare, the knife, the blood…and the nightmares were even worse. Nichole would never see a knife the same way again.
Helen and Nichole were both sure that Harold would have killed Helen if Nichole had not stepped in. So, in a way, she regretted what she had done, yet at the same time Nichole felt relief. Nichole had saved her mother. She would never have to fear her father's violence again. She was free.
Why didn't she feel free?
"You really should take it easy, Mom," Nichole told her mother several days after the incident of her father's death. "The doctor said you could go back to work, but I don't think he realized you'd be working long hours." Nichole brought her mother a plate of food for dinner and poured her some water.
"We need to save some more extra money for our trip to Maine." Helen rubbed tired eyes, then rubbed her ribs and winced where one of the ribs had been broken. She took a long drink of the water and sighed, then dug into her plate of chicken and rice that Nichole had made. "Don't worry, sweetie. Once we get to Maine, things will get easier. And you've been such a big help working at the grocery store and helping me out around the house."
Nichole leaned over the counter and let out a long breath. She knew Helen was stressed. It was all over her face. Nichole knew it wasn't stressed from work, which was what she blamed it on. She wasn't working any more than she had been before. A few years ago, Harold had ended up getting fired after walking into work drunk one day and didn't bother looking for another job after that. Helen was a banker and made enough money to support the family while Nichole helped with her job at the local supermarket.
Though Helen was distracted by something she also seemed more relaxed. She used to always be so tense, always anticipating what Harold would get angry about next. Now it was like she could just relax and not worry about him. However, Nichole knew there was something else on Helen's mind, like she wanted to tell Nichole something but didn't know how. Like she was carrying around a secret.
After she cleaned up from dinner, Nichole sat at her window of the apartment, wondering what Maine would be like. Even though they didn't have to leave Nichole's father anymore, Helen still wanted to go there. She wanted to get out of the city, but Nichole wasn't sure if she wanted to.
The city was far below Nichole's window. The familiar sounds were like music to her ears: sirens, horns honking, people talking, the whoosh of passing cars. Smells of roasted nuts and hot dogs from street vendors wafted up to Nichole. People meandered down the dirty, trash lined streets.
Some would call Brooklyn filthy and too crowded, but Nichole called it home. She loved all the commotion and excitement of the fast paced life. She loved the graffiti on the buildings, the chill of the subways, and all the people going this way and that. She was used to this life. She had never been anywhere else. How could she leave this all behind?
Yet, this apartment held more bad memories than good. Maybe moving to Maine would be the right thing. Maybe it wasn't as country as everyone said…or maybe it was. The more Nichole thought about it, the more she wanted to go. As she walked through the apartment, the memories of her father were everywhere…and the blood stains wouldn't wash out of her mind. Even though she shut her eyes, the memories were still there.
Helen came in Nichole's room. "Nichole, you should start packing soon. I'm sorry if you don't want to go…but I can't stay here any longer," Helen said with concern in her blue eyes as she handed Nichole some boxes.
Nichole took a look around. There wasn't much in her room, just a bed with an old quilt her mom had made, a dresser, a closet… However, now Nichole could take everything that was important with her now instead of only one bag.
One of her favorite things was her old radio. Nichole couldn't afford an MP3 player, but who needs one when you have a radio? She listened to all types of music: hip hop, classical, rock, especially country. Even though she couldn't really relate to all that talk of wide open spaces and green tractors, it was still music. She loved almost any kind of music. Nichole had head phones that she had plugged into her radio to tune out everything else…especially her father. Now she didn't need to.
There was that feeling again…a mix between relief and guilt and shame. Nichole willed it away and tried to distract herself by turning on her radio. A country song began to play. Soon she was singing and packing energetically.
Maybe moving wouldn't be so bad. Nichole didn't have any friends at school. She guessed they thought she was weird. She was shy and didn't talk to someone unless they talked to her first. She thought it would be hard to make friends with someone like her.
As she continued to sing, something struck her as hard as a subway train. Nichole wanted to be a famous singer. She knew it was a crazy dream that would probably never come true, but how could she ever get discovered in Maine? It's not like she had developed a master plan to becoming famous, but being in Maine definitely would not help.
There was no point in telling her mother. She'd just say, "Sweetie, I don't think being a singer is for you. You're great at so many other things. You're great at English, and I also think you could be a banker one day. Bankers don't need to go to college. You need to think about what's best for you and what will allow you to make enough money to support yourself."
Nichole continued packing. She knew her mother genuinely wanted what was best for Nichole, but Nichole wanted to chase her dream.
Either way, Nichole knew they had to move to Maine. Maine was where Helen and Harold had grown up. Helen had always talked about how beautiful it was there.
Nichole's aunt and uncle lived on a little farm. They had chickens and horses. Nichole's uncle worked at the car dealership downtown, and my Aunt Lynn worked at the local bank. She was the one who had helped Helen get a job there.
Nichole's aunt and uncle lived in a part of Maine where there were lots of wide open spaces and green tractors. Nichole wasn't really sure if she wanted to live in a place like that, even though she did like country music.
She was so used to the city. She'd really miss it.
Maybe this would just be a temporary thing. Yes, she thought. It won't be long until Mom realizes how much she misses the city and we'll be right back here.
  She sat by her window for one last long look at her beloved city. Then she looked up beyond the skyscrapers. "If there really is someone out there watching over this world," she said, "I ask only one thing. Could you send me a friend or two? Maybe even someone who will love me someday? I don't want the kind of marriage my mother had. All I ask for is someone who will love me unconditionally."
Then she wondered if that was too much to ask.
Before she knew it, Nichole was saying goodbye to Brooklyn for what she was sure would not be the last time. They piled their boxes and bags into their little brown car and began their journey to Maine.
Many miles away from Brooklyn, James Johnson looked out his window at the green hills and forests in his backyard. All he could hear were chirping birds and the wind. Maine was certainly different than the city, and he liked it that way.
He didn't think he could bear to ever see Boston again, even though it had been two years. He tried to shut out the car alarm, the sirens, and the flashing blue and red lights in his mind.
He knew that God certainly had healed him, but there would always be memories of the night that changed his life…the night he lost his best friend.
It was hard to live up to the expectations of a pastor's kid. He felt like the congregation expected him and his twin sister Janelle to be perfect. He wondered how the church would react if they knew James used to steal cars with his friends, and how much he regretted it and the death it led to.
Why had James insisted on stealing that particular car? Why had he run and left his friend Johnny behind? For the hundredth time, James wished he could go back in time and make the right choice even though he knew he couldn't.
James knew God had forgiven him and healed him. Now he was close to his Creator. Normally James didn't feel the ache of regret, but some days he felt it more than others. Today was one of those days. Today marked two years since his best friend's death that James blamed himself for.
If only someone understood what James was going through.  James looked heavenward and prayed. Please God, could you send me someone who understands this pain? Better yet, could you send me someone I can help get through their pain by using my experiences?
  James closed his eyes and opened his heart to God's voice. He heard a quiet answer in his heart.
Just wait.
Chapter Three – Wide Open Spaces
Nichole awoke as the car stopped moving.
"We're here," her mother said.
Nichole groggily opened her eyes to see trees, a house, and gigantic fields of grass. There were only a few houses around. So these were wide open spaces that were like the ones in the country songs. There was even a barn and chickens running around. Perfect.
Then Nichole realized the lack of noise. There was no traffic, no taxis, no people on the streets, no sirens, no chaos. It was bizarre. There was only the sound of the breeze, chickens clucking and horses neighing from the barn.
Now that Nichole was wide awake, she stepped out of the car to look around. Then who she assumed was her Aunt Lynn burst out of the yellow house, which looked like it had been through one too many winters. Aunt Lynn had a huge smile on her face as she ran down the paint chipped steps. She gave Nichole and Helen huge bear hugs.
"I'm so glad to see you both!" She took Nichole's face in her hands. "You must be Nichole!"
Of course. Who else would she be? Nichole just nodded. Aunt Lynn hugged Nichole again. Nichole could barely breathe or hear from being so compressed. Aunt Lynn rambled on about how glad she was they made it and how much fun they'd have, and something about dinner on the stove. Then she was all but dragging Nichole and Helen inside.
The house was three times bigger than Nichole's apartment had been. It was nice on the inside. It looked like it had just been redone. There was a shiny wood floor with a new sofa. Nichole looked on the wall and jumped in surprise. There was a duck on the wall! And a fish…and half a deer!
Aunt Lynn saw her niece's surprised face. "Your uncle's a hunter. He's proud of all this."
How could anyone kill something and be proud of it? This thought led Nichole to the memories of killing her father. She shuddered and pushed the thoughts out of her mind.
"Are you cold?" Aunt Lynn asked.
"No, I'm fine." Then Nichole changed the subject. "What's cooking?"
Aunt Tess didn't answer because Nichole's uncle made a grand entrance. "Nichole, is that you?" Uncle Dean asked, smiling at her. "I hope you don't mind all my taxidermy. I know you're not used to seeing stuff like that."
I've seen much worse. Nichole could only shrug in reply.
He put a friendly arm around Nichole and ushered her to the kitchen. "Come on. Let's eat. My best moose burgers are for dinner."
Nichole looked at him in surprise. "Your what?"
"Here is your room," Aunt Lynn said after dinner as she opened the door. Nichole stepped into her new bedroom. On the floor was a white carpet. There was pretty white furniture and a neatly made bed with a blue blanket. The light blue walls had a horse patterned border running along them near the ceiling. There were even little horses scattered across the walls, and it almost looked to me like they were really running. Of course, Nichole wouldn't know. She had never seen a real horse before.
"Do you like it?" Aunt Lynn asked. "It's just the spare room."
Nichole set her bag down on the desk and nodded enthusiastically. This was the nicest bedroom she had ever seen. "I love it. It's really cute."
Actually, for the first time in her life, she felt like she was home. Truly home. She had called Brooklyn home, but now that just felt like a stop along the way. Now Nichole had people who cared about her. These people who wouldn't hurt her, they would love her. That in itself was home.
Aunt Lynn broke Nichole's thoughts. "Well, I'll leave you to unpack then, dear."
"Thank you," Nichole said and the door clicked shut.
She unzipped her bag and pulled out her radio, then turned on the tunes. Nichole put away all her clothes in the big closet and white dresser. She finished putting away all her other things, and finally she was done.
Nichole took a deep breath and a good look around. Yes, she thought. I'm home.
This was a whole new life. She could start over here. No one would know who she really was at her old school. Nichole could be whoever she wanted. She could try to forget her past.
Nichole walked to the mirror on the wall and looked into it. All she saw was the scar on her forehead. The knife and the blood tore at her memory, even after she shut her eyes. She shivered. Was the scar all people would see when they looked at her?
Maybe Nichole couldn't forget her past just yet, but she could hide it from others.
Nichole got a pair of scissors from the kitchen and before she could stop herself, strands of her long brown hair were falling to the floor. The hair that used to be long and fall in her face was now bangs that hid her scar perfectly. Now no one would ask her about it.
This really was a new life. Maybe Nichole wouldn't be made fun of at school anymore. She hoped she would no longer be hurt.
That was when she promised herself she would never let anyone hurt her like that again.
After dinner Nichole grabbed a teal sweatshirt and made her way downstairs. At dinner Aunt Lynn had mentioned the horses in the barn and Nichole wanted to see them. Nichole had never thought the day would come where she, a city girl, would see a real horse on a real farm in the country.
She pulled her sweatshirt tighter around her as she stepped out into the chilly evening. The sun had almost set and was smearing red and orange streaks across the fading blue sky like finger paint. Nichole reached the barn and heard the whinnying before she pulled open the red, rickety doors.
They all looked at Nichole like she was an intruder, but she barely noticed because she was surprised by how huge they were. Nichole passed every stall and read the names on the stall doors. Redneck, Velvet, Elephant…well, her aunt and uncle sure had a sense of humor when it came to naming horses.
Nichole wanted to pat their soft-looking noses, but she was scared they'd bite her, so she said goodnight to them and made her way back into the house.
Nichole remembered she would have her first day at her new school tomorrow. Hallelujah.