Hello!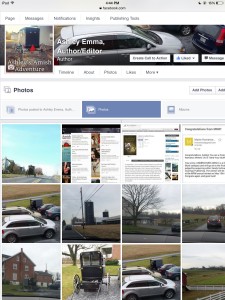 Though I do not have a fancy shmancy camera (I wish I did!), I have taken a lot of pictures of Amish places I have visited with my phone. I go to Lancaster, PA at least once a year, so they have really added up.
To see them, please go to my author Facebook page! Here is the link:
https://www.facebook.com/Ashley-Emma-AuthorEditor-380602102036503/?ref=bookmarks
Thanks!